#34 - Guts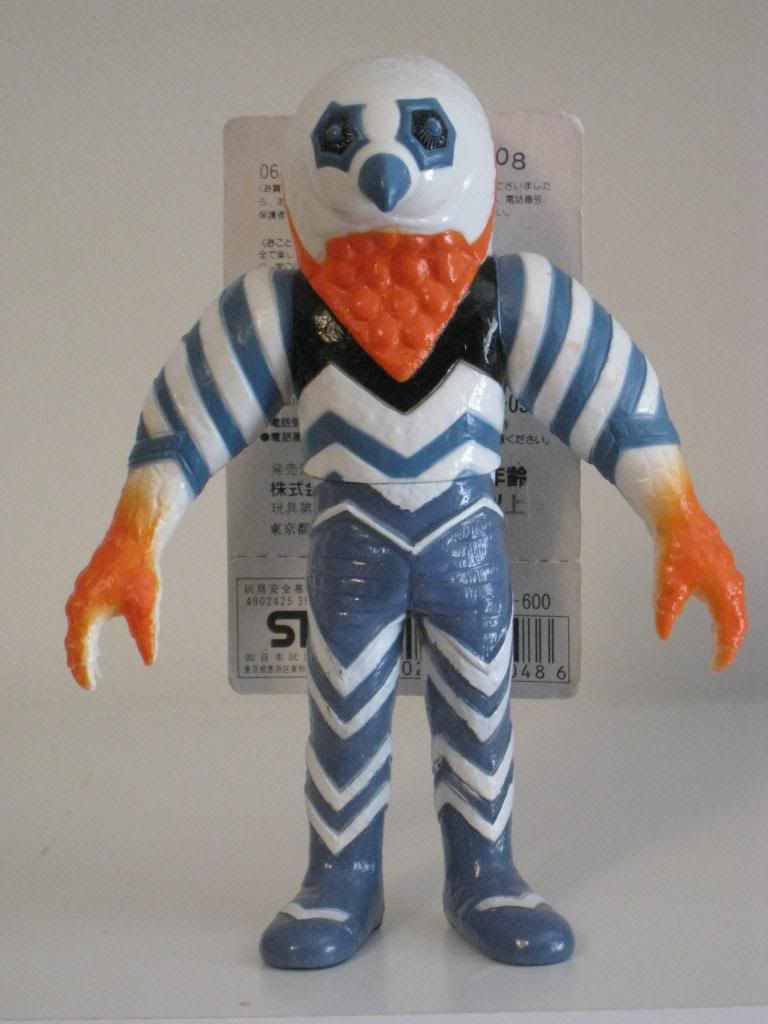 More intricate paint applications are what separates this figure from its earlier releases. Telling this figure apart from the ones that came before is incredibly easy. Just look for the blue painted beak and the lower body that's cast from vinyl of that same color. Every one of the '80s figures was totally cast in white. Differentiating this toy from the 2000 release is a little harder, since they're painted almost the same. Look for lighter color stripes on the back on the head and heavier paint on the hands on the 2000 release. A brand new Guts mold made its way into the Ultraman Mebius line in 2006, but has yet to be re-released.
#35 - U-Tom
Another relatively overlooked figure, the Bandai U-Tom is an interesting toy based on only one of a number of identical (save for the insignia on the chest), human sized robots that never actually battled Ultraseven. All the '80s releases of this guy were painted silver and gold. While the gold remains on the 1991 edition, the rest of the figure is cast in a glitter-embedded grey vinyl, similar to what was used on the Mechaghidorah figure released the same year. U-Tom hasn't been seen since this release.
#36 - Kemular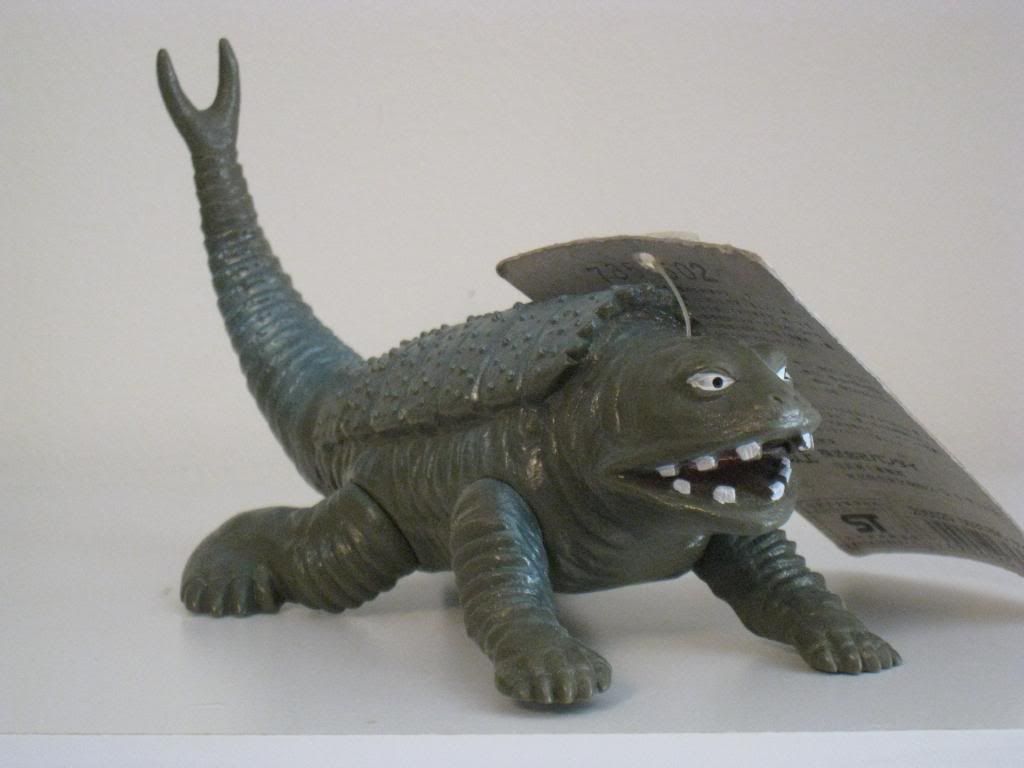 If this Kemular figure looks a little crude to you, that would be because this mold is derived from a Popy figure released in the late '70s. In fact, it's easy to see that the feet of the figure have been altered to include the Bandai logo and other copyright information. As mentioned earlier, this figure is unique in that while the date on the foot clearly reads "1983", the figure was never a part of that initial line. The 1991 version of this toy, the last time Bandai offered Kemular in vinyl, has blue paint down the back, while all earlier figures are painted silver. Lastly, it's worth pointing out that the Popy version of this figure is molded in light blue, so it's impossible to confuse it with the Bandai releases.
Comparison photos
1986 and 1991 Guts figures
1983 and 1991 U-Tom figures