Logo for the new movie, ULTRAMAN DECKER FINALE: JOURNEY TO BEYOND. Image courtesy of Tsuburaya Productions. ©TSUBURAYA PRODUCTIONS ©ULTRAMAN DECKER FILM PARTNERS
Source: Tsuburaya Productions
Official Sites: https://www.tv-tokyo.co.jp/anime/ultraman_decker/, https://m-78.jp/decker/ (Japan)
Official Twitter: twitter.com/ultraman_series
Tsuburaya Productions Co., Ltd. (Headquarters: Shibuya-ku, Tokyo, President: Masayuki Nagatake) will release TSUBURAYA IMAGINATION's original movie ULTRAMAN DECKER FINALE: JOURNEY TO BEYOND (ウルトラマンデッカー最終章 旅立ちの彼方へ…, Urutoraman Dekkā Saishū Fumi Tabidachi no Kanata e…) on February 23, 2023. The movie will be exclusively distributed online in Japan on TSUBURAYA IMAGINATION, with a simultaneous release in theaters nationwide.
JOURNEY TO BEYOND will pick up from the events depicted in the current Ultraman television series, ULTRAMAN DECKER (ウルトラマンデッカー, Urutoraman Dekkā), which is broadcast every Saturday at 9:00 am on TV Tokyo and simulcast worldwide on the Ultraman Official Youtube page. ULTRAMAN DECKER was created as a homage to ULTRAMAN DYNA, the second of the beloved "Heisei Trilogy" series known as "TDG" (ULTRAMAN TIGA, ULTRAMAN DYNA and ULTRAMAN GAIA), which celebrates its 25th anniversary this year. The final episode of DECKER will air in December.
With the show approaching its conclusion, the cast and crew recently united for a special talk show, "Ultraman Decker' Online Zadankai (Roundtable)" (ウルトラマンデッカー』オンライン座談会, Urutoraman Dekkā" Onrain Zadan-kai). Hiroki Matsumoto, Yuka Murayama, Nobunaga Daichi, Sae Miyazawa, Masaya Kikawada, Yu Koyanagi, Kayano Nakamura, Masayoshi Takesue, Utraman Decker and other guests looked back at the story they created together. During this online show, the new film was first announced.
ULTRAMAN DECKER FINALE: JOURNEY TO BEYOND depicts the desperate battle of the expert team GUTS-SELECT to face the latest threat to the Earth. Fans can look forward to the brilliance of the mysterious woman, Dinas, who is featured prominently in this "story, and the brave final beauty of the Giant of Lght, Ultraman Decker.
Japanese teaser poster. Photo courtesy of Tsuburaya Productions. ©TSUBURAYA PRODUCTIONS ©ULTRAMAN DECKER FILM PARTNERS
English teaser poster. Photo courtesy of Tsuburaya Productions. ©TSUBURAYA PRODUCTIONS ©ULTRAMAN DECKER FILM PARTNERS
■ ULTRAMAN DECKER FINALE: JOURNEY TO BEYOND
● Distribution/Theatrical Release Date (Japan)
Thursday, February 23, 2023 (Emperor's Birthday holiday)
A strange sound echoes across the sky. Those who hear it fall unconscious and finally disappear.
As the expert team GUTS-SELECT launches their investigation, they are attcked by an army of aliens under the command of Professor Gibellus, a powerful being who crosses the universe about his jet-black fortress ship, Zorgaus. During the battle, Dinas, a mysterious woman who knows Gibellus, suddenly descends in front of Kanata ahis teammates. Dinas has a "mission to protect" personal code, and joins forces with GUTS-SELECT in an attempt to drive back the alien army. Unfortunately, the ferocious figure of the galaxy-warping Emperor Beast suddenly appears, casting a shadow over their efforts. Kanata, Dinas, and GUTS-SELECT's life-or-death all-out battle begins now!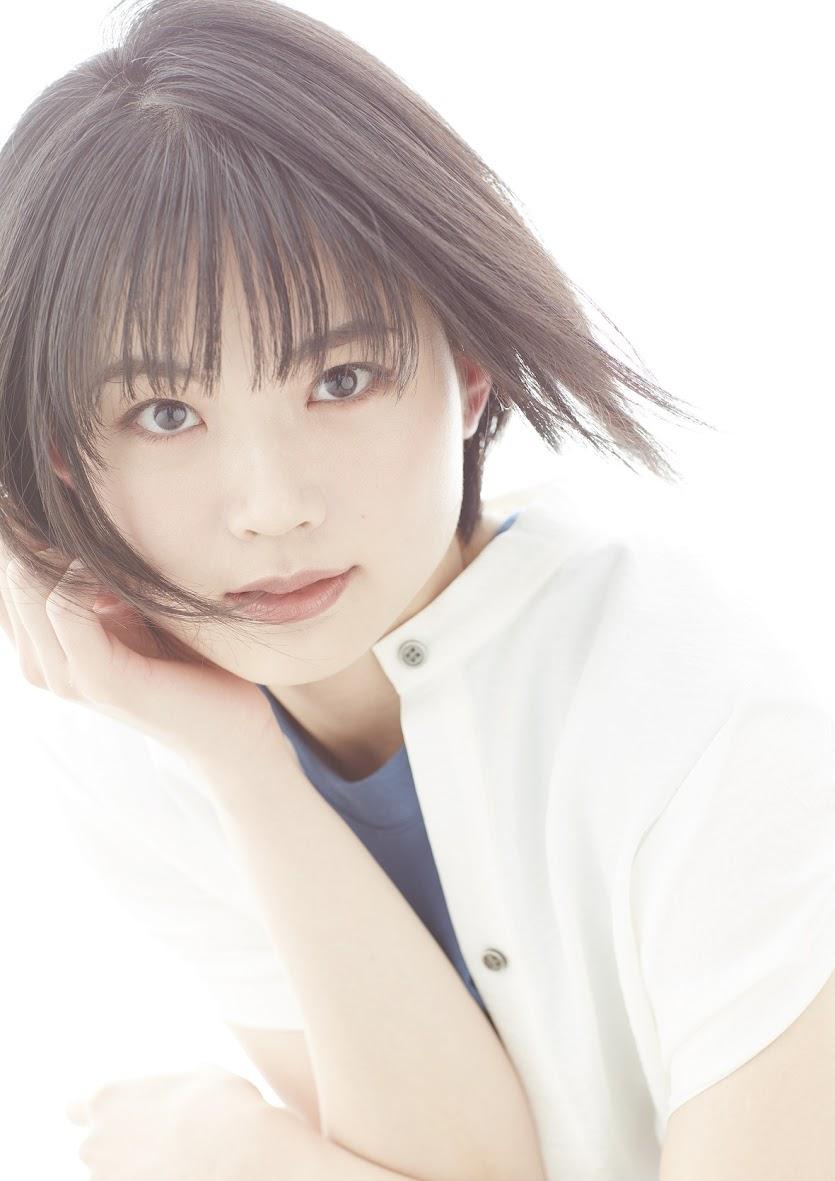 Kayano Nakamura will play Dinas.
● Cast
Kanata Asumi: Hiroki Matsumoto
Ichika Kirino: Yuka Murayama
Soma Ryumon: Nobunaga Daichi
Sawa Kaizaki: Sae Miyazawa
Taiji Murahoshi: Masaya Kikawada
Dinas: Kayano Nakamura
Hiroshi Tsuchida (Voice)
Seki Tomokazu (Voice)
Takeo Tomoharu (Voice)
● Crew
Supervisor: Takayuki Tsukagoshi
Director: Masayoshi Takesue
Screenplay: Toshizo Nemoto
Chief Producer: Tsugumi Kitaura
Producer: Yusuke Okamoto
Cinematography: Satoshi Murakawa
Lighting: Atushi Ogasawara
Sound Recording: Ichiro Hoshi
Art Director: Taro Kiba
Editor: Yosuke Yafune
Casting: Kazuma Shimada
Action Choreography: Daisuke Terai
VFX: Tomoaki Miwa
Music: Kenichiro Suehiro, Masahiro Tokuda
Theme Song: Hironobu Kageyama
Production: ULTRAMAN DECKER FILM PARTNERS
Online Distribution (Japan): TSUBURAYA IMAGINATION
Theatrical Distribution (Japan): Bandai Namco Film Works, Tsuburaya Productions
©TSUBURAYA PRODUCTIONS ©ULTRAMAN DECKER FILM PARTNERS
● Opening Theme Song Information
"Sora no Kanata he" (Beyond the Sky)
Artist: Hironobu Kageyama
Lyrics: Hironobu Kageyama
Composer: Hironobu Kageyama
Arrangement: Nana Kageyama
● CD Release Information
Release Date: Wednesday, February 22, 2023 (Japan)
Price: ¥1,300 / ¥1,430(Tax Included)
Distributor: Bandai Namco Music Live
● Viewing and Streaming Information
Online Viewing
Exclusively distributed on TSUBURAYA IMAGINATION in Japan. Global streaming to be announced.
TSUBURAYA IMAGINATION is a Japanese streaming service that offers unlimited viewing of Ultraman and other Tsuburaya series (approximately 1,700 episodes), new original titles, online events, limited edition product sales, and advance ticket sales for Ultraman events and movies.
・Premium Plan Annual Fee: ¥19,800 / ¥21,780 (Tax Included)
・Standard Plan: ¥500 / ¥550 (Tax Included)Per Month
Theater Viewing
The film features a simultaneous release in Japanese theaters for audiences who prefer to enjoy it on the big screen. Information regarding limited movie-viewer gifts and participating theaters to be released soon.
---
About Tsuburaya Productions
Tsuburaya Productions, creator and copyrights owner of the superhero ULTRAMAN series was founded in 1963 by Eiji Tsuburaya, world-renowned special effects wizard also known for his special effects work on the Godzilla series. With more than fifty years' experience, it is one of Japan's oldest and most respected independent film and television production houses. Its popular Ultraman TV and film series which premiered in 1966 has been seen in over 100 territories worldwide and has spawned over 3,000 licensed products. In addition to production, the company also handles character licensing and program distribution and staging live stage shows both domestically and internationally.