Ultraman Z, Ultraman Zero, Ultraman and Ultraman Decker offer their support to sick children with the Ultrakids Project. Photo courtesy of Tsuburaya Productions. ©TSUBURAYA PRODUCTIONS
Source: Tsuburaya Productions
Official Site: https://www.ultraman-kikin.jp/ (Japan)
Official Twitter: twitter.com/ultraman_series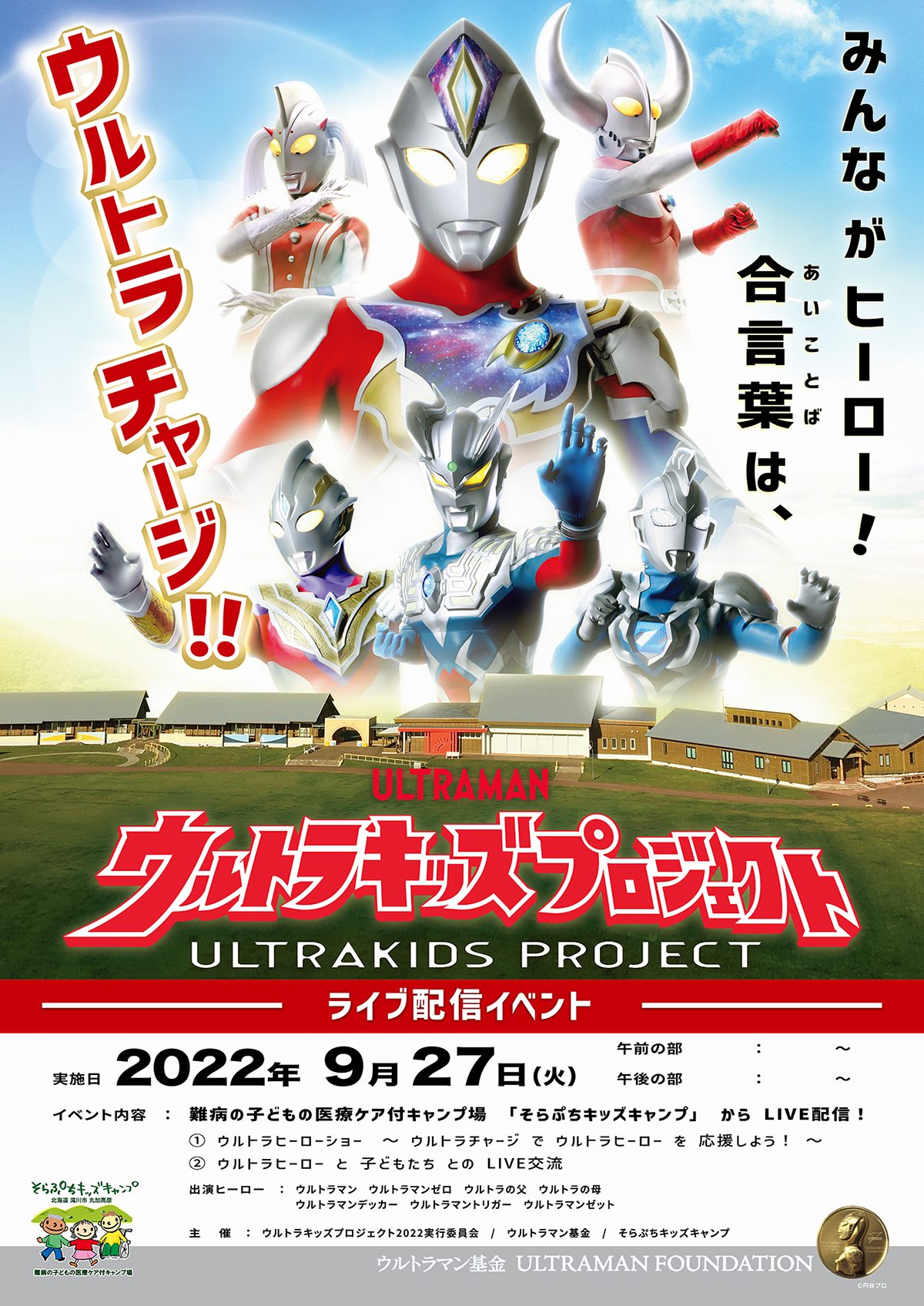 Photo courtesy of Tsuburaya Productions. ©TSUBURAYA PRODUCTIONS
In 2011, Tsuburaya Productions Co., Ltd. launched the "Ultraman Foundation" (ウルトラマン基金, Urutoraman Kikin), an incorporated organization that helps chidlren dealing with trauma and health problems. The Ultraman Foundation recently collaborated with Solaputi Kids' Camp on the "Ultrakids Project" (ウルトラキッズプロジェクト, Urutora Kizzu Purojekuto), an online event for children who are being treated for serious and life-threatening diseases, struggling with surgery, and enduring painful medical procedures. This event for "Ultrakids" was live streamed to 30 hospitals and medical facilities across Japan on Tuesday, September 27th, 2022.

The Ultrakids Project kicked off with the "Ultra Hero Show ~ Support Ultra Heroes with Ultra Charge! ~ " (ウルトラヒーローショー ~ウルトラチャージでウルトラヒーローを応援しよう!~, Urutora Hīrō Shō ~ Urutora Chāji de Urutora Hīrō o ōen Shiyou!~), a 30 minute-long pre-recorded special starring Ultraman, Ultraman Zero, Father of Ultra, Mother of Ultra, Ultraman Decker, Ultraman Trigger, Ultraman Z and the voice of ULTRAMAN DECKER star Hiroki Matsumoto. During the show, the Ultrakids sent their support to the Ultra Heroes with applause and a cheering gesture called the "Ultra Charge" (ウルトラチャージ, Urutora Chāji). This was followed by a 15 minute interactive event where the Ultra Heroes and kids engaged in the hand-playing song "1-chome Ultraman" (一丁目のウルトラマン, Ichi-chōme no Urutoraman) and "Ultra Rock Paper Scissors" (ウルトラじゃんけん, Urutora Janken). The event concluded with the children, Ultraman, and friends from all over the country sending the Ultra Charge to each other.
Author Yoichi Komori was one of the organizers of the Ultrakids Project. "My encounters with Ultraman and the monsters made me who I am today," he explained. "The baton will now be handed over to children with the power of imagination, the spirit of not giving up, and the courage to face challenges."
The reaction for hospitals that participated in the event was very positive. One noted that, "Children who are usually isolated in private rooms said that it was good to connect with friends who are fighting illnesses all over the country." Anotherr stated, "Through Ultraman, we were able to connect with others at the venue, regardless of whether they were children or adults, create friendships, and share a very good time cheering each other on." One hospital explained that, "We set up a venue in the hallway of the ward to project the event on a screen, and even children who usually don't come out of their rooms walked out and seemed to be enjoying themselves, which made the staff happy."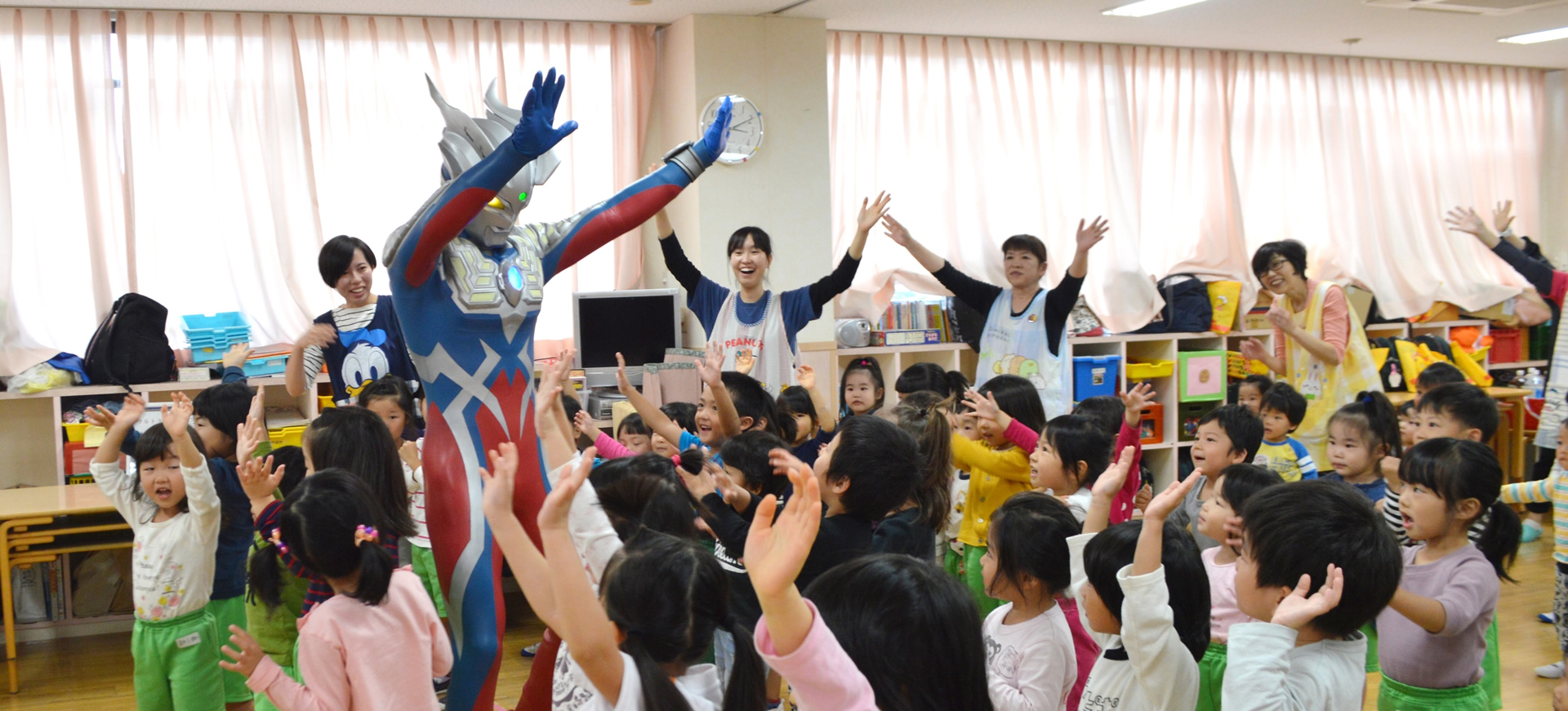 Photo courtesy of Tsuburaya Productions. ©TSUBURAYA PRODUCTIONS
Ultrakids Project
Overview
D
ate:
Tuesday,
September 27, 2022 (Morning and Afternoon
Showings)
Event Details
:
Live broadcast from Solaputi Kids Camp
Participating Hospitals/Facilities
Hiroshima University Hospital
National Center for Global Health and Medicine (Tokyo)
Narita Red Cross Hospital (Chiba)
Yokohama City University Hospital (Kanagawa)
Hokkaido University Hospital
Nara Medical University Hospital
Urizun (Tochigi), a respite care facility for children and persons with medical care
Fukushima Medical University Hospital
Tokyo Medical and Dental University Hospital
Miyagi Children's Hospital
Osaka University Hospital
University of Tsukuba Hospital (Ibaraki)
Asahikawa Medical University Hospital (Hokkaido)
St. Luke's International Hospital (Tokyo)
Ibaraki Prefectural Children's Hospital
Iwate Medical University Hospital
Kyushu University Hospital (Fukuoka)
National Defense Medical College Hospital (Saitama)
Ronald McDonald House (11 facilities nationwide)
Ultra Kids Project 2022 Executive Committee
What is the Ultraman Foundation?
Tsuburaya Productions,

together with related group companies,

established the "Ultraman Foundation" in March 2011, immediately after the Great East Japan Earthquake.
The Ultraman Foundation is engaged in activities both online and through direct visits to disaster-stricken areas, delivering heartfelt cheers of support "For the Smiles of Children" that represent the light of our future.
https://www.ultraman-kikin.jp/
What is Solaputi Kids Camp?
Solaputi Kids' Camp is a campsite with medical care for children with serious or life threatening illnesses. Supported by donations and volunteers, Solaputi brings children and their families from all over the country to the campsite in Maruka Kogen, Takikawa City, Hokkaido, for experiences that are memorable, exciting, fun, empowering, physically safe and medically sound..

They

have also launched a program to give sick children an extraordinary experience while staying at a hospital or at home.

Admission to Solaputi is free

. Visit

https://www.solaputi.jp for additional information.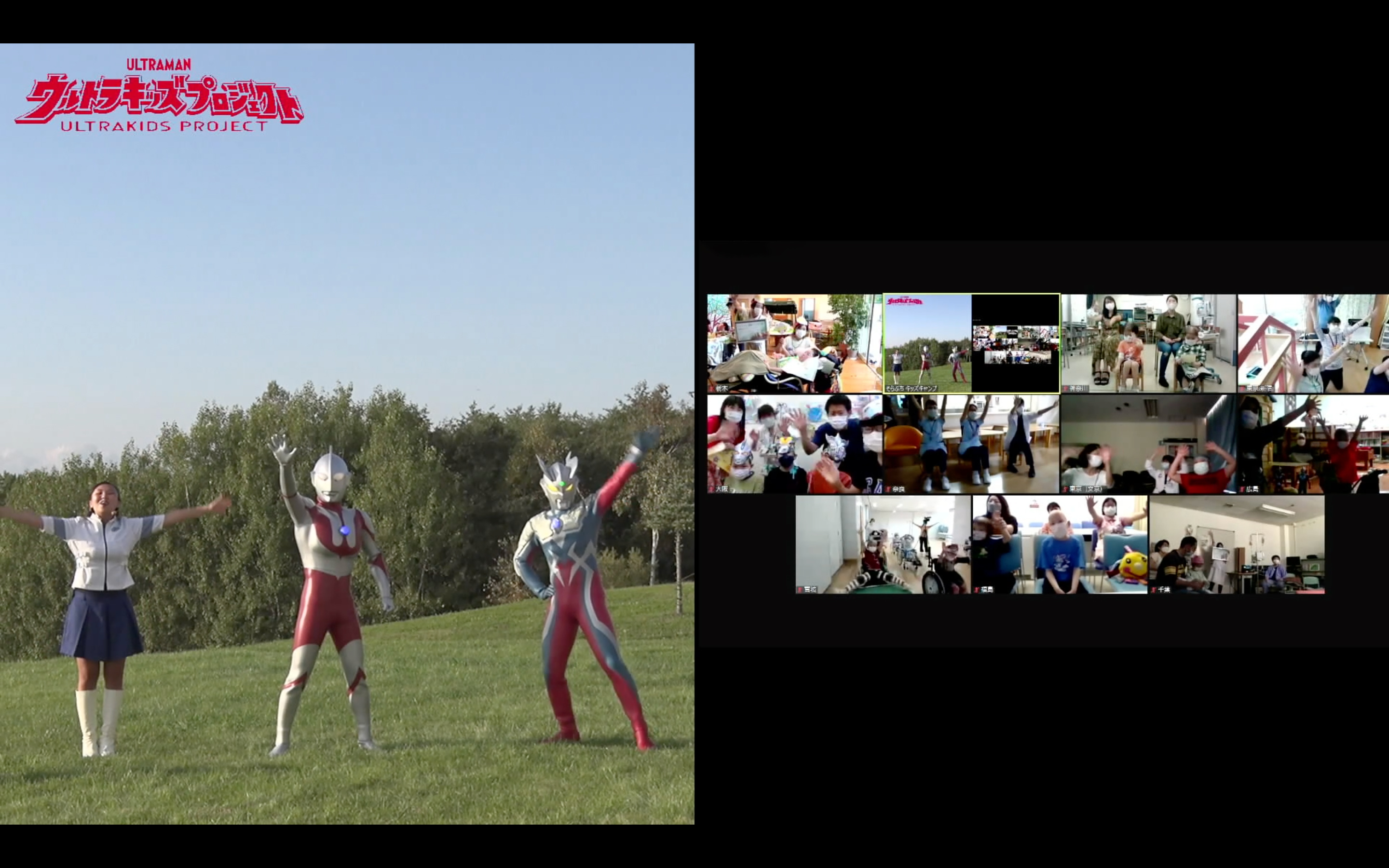 Ultraman and Ultraman Zero interact with children in hospitals acroos Japan. Photo courtesy of Tsuburaya Productions. ©TSUBURAYA PRODUCTIONS
---
About Tsuburaya Productions
Tsuburaya Productions, creator and copyrights owner of the superhero ULTRAMAN series was founded in 1963 by Eiji Tsuburaya, world-renowned special effects wizard also known for his special effects work on the Godzilla series. With more than fifty years' experience, it is one of Japan's oldest and most respected independent film and television production houses. Its popular Ultraman TV and film series which premiered in 1966 has been seen in over 100 territories worldwide and has spawned over 3,000 licensed products. In addition to production, the company also handles character licensing and program distribution and staging live stage shows both domestically and internationally.