Photo courtesy of Fantasia. © Fantasia
Source: Fantasia International Film Festival press release
Special Thanks to Jacob Klemmer
The Fantasia International Film Festival will be celebrating its 27th edition with a large and varied program of screenings, workshops, and launch events running from July 20 through August 9, 2023, taking place at the Concordia Hall Cinema, with additional screens at the Cinémathèque Québécoise and Cinéma du Musée.
The festival's complete lineup will be announced in early July. In the meantime, Fantasia is proud to reveal a selected wave of titles, along with a very special event.
BRIGHT SPOTLIGHTS ON SOUTH KOREAN CINEMA ILLUMINATE FANTASIA's 27th EDITION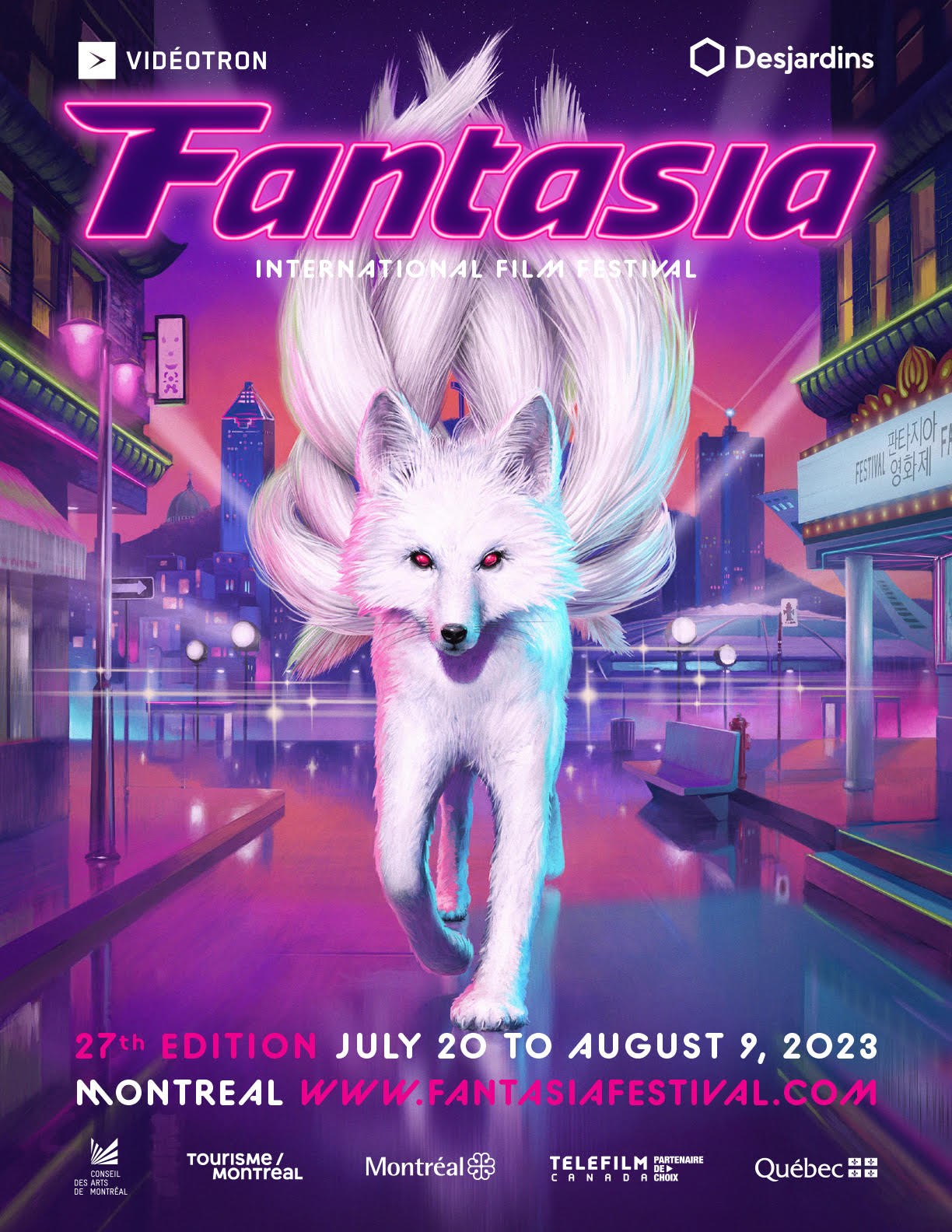 Photo courtesy of Fantasia. © Fantasia
Since the selection of Kang Je-gyu's GINGKO BED at Fantasia's 1998 edition, the festival has become one of the premiere destinations for South Korean cinema. Over the years, Fantasia's audience has had the opportunity to discover several essential Korean auteurs: Bong Joon-ho (BARKING DOGS NEVER BITE), Park Chan-wook (SYMPATHY FOR MR. VENGEANCE), Kim Ji-woon (THE QUIET FAMILY), Hwang Dong-hyuk (MISS GRANNY), and Yeon Sang-ho (THE KING OF PIGS) among many others. These filmmakers are now mainstays of the international film scene, lighting up the big screen and streaming platforms alike.
Celebrating 60 years of diplomatic relations between Canada and the Republic of Korea, the Fantasia International Film Festival –in collaboration with the Korean Cultural Center Canada and the Cinémathèque québécoise– is proud to showcase this unique national cinema. The festival will emphasize the vitality of current works and the versatility of South Korean creators, who work in a multitude of genres ranging from action to arthouse, breathtaking thrillers to outlandish musical comedies. The festival will also present a retrospective highlighting several significant works that led to the revival of Korean cinema in the 2000s, an effervescence that hasn't stopped since.
Fantasia will host the North American premiere of NEW NORMAL by Jung Bum-shik (GONJIAM: HAUNTED ASYLUM), a cynical and timely one-man horror anthology. The festival will also host the Canadian premieres of An Tae-jin's period acupuncturist thriller THE NIGHT OWL; the violent and boisterous THE ROUNDUP: NO WAY OUT by Lee Sang-yong, featuring Don Lee once again; the 4K restoration of Jeong Jae-un's coming-of-age TAKE CARE OF MY CAT (2001) and a screening of the unmissable THE PRESIDENT'S LAST BANG (2005) by master Im Sang-soo. More titles will be announced soon.
In recognition of the spotlight, this year's poster art was created by Montreal visual artist Donald Caron as an interpretation of the mythical nine-tailed fox, a fantastical creature that appears in the folktales of East Asia and legends of Korea.
Photo courtesy of Fantasia. ©
OPENING THE FESTIVAL, PASCAL PLANTE WILL BRING US INTO RED ROOMS
Coming to christen Fantasia's 27th edition days after its Karlovy-Vary competition debut, RED ROOMS (Les chambres rouges) is the haunting third feature from celebrated Quebec filmmaker Pascal Plante (FAKE TATTOOS, NADIA, BUTTERFLY). The high-profile case of serial killer Ludovic Chevalier (Maxwell McCabe-Lokos, STANLEYVILLE) has just gone to trial, and Kelly-Anne (Juliette Gariépy, BOOST) is obsessed. When reality blurs with her morbid fantasies, she goes down a dark path to seek the final piece of the case's puzzle. Opening Film. North American Premiere.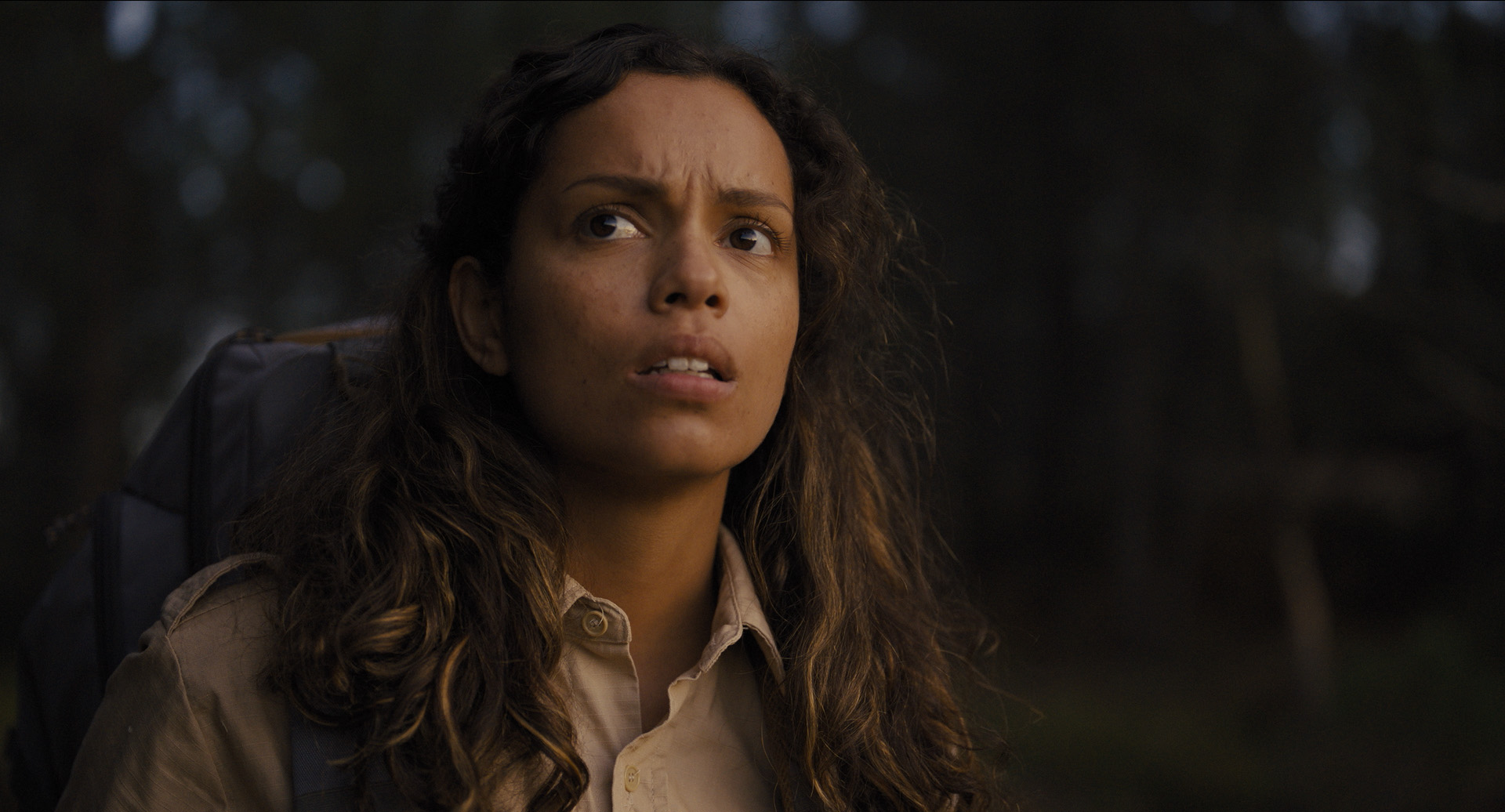 Photo courtesy of Fantasia. ©
FEAR RUNS LOVELY, DARK, AND DEEP
LOVELY, DARK AND DEEP is the hotly anticipated directorial debut of Teresa Sutherland, screenwriter of THE WIND and a writer on MIDNIGHT MASS. Laced with stunning visuals, this ominously beautiful, deeply frightening nightmare is anchored by a captivating lead performance from BARBARIAN's Georgina Campbell. Campbell plays a park ranger in an isolated forest outpost, the site of multiple mysterious disappearances, and she is plagued by visions blending the past and present with something even more sinister. This transfixing film oozes an immersive, fever dream atmosphere. Also starring Nick Blood, Wai Ching Ho and Edgar Morais. World Premiere.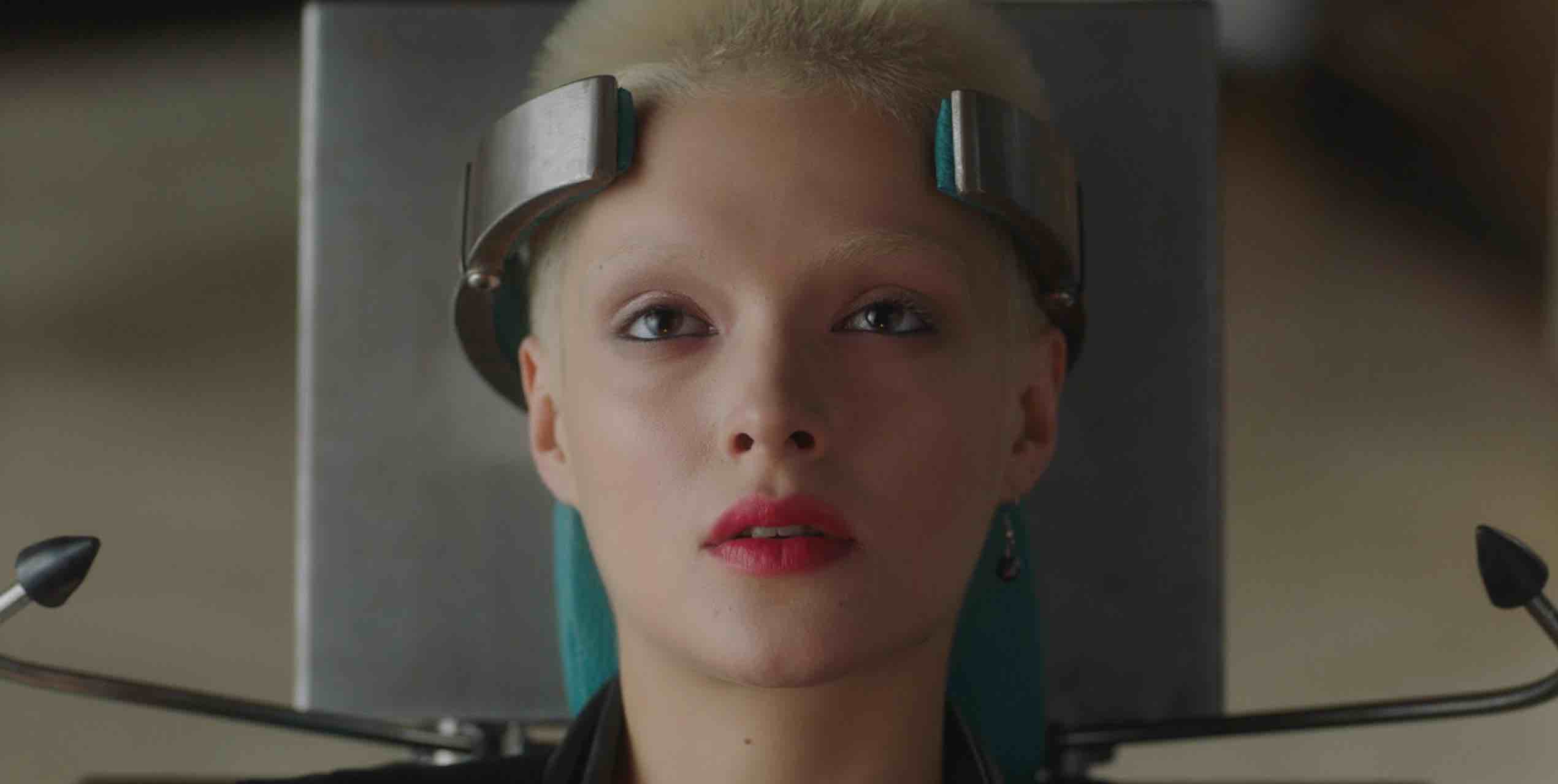 Photo courtesy of Fantasia. ©
A SUPPRESSED AND SPECTACULAR REINVENTION OF VAMPIRE LORE: EMPIRE V
A disaffected student (Pavel Tabakov) follows an invitation to join "the elite" and finds himself forcibly transformed into a vampire, joining a supernatural ruling class who exercise an anonymous dictatorship over humans. Celebrated Russian-American director Victor Ginzburg (GENERATION P) demonstrates a striking visual imagination, perfectly complementing a story that reinvents nearly every aspect of vampire lore in clever and fantastical ways. This is the MATRIX of vampire cinema. Years in the making, EMPIRE V is both next-level blockbuster storytelling and megabudget anti-Oligarch satire, electrified with breathtaking visuals from the great Aleksei Rodionov (COME AND SEE). Co-starring Miron Fedorov, AKA rap star Oxxxymiron, whose anti-War benefit concerts led the Russian justice ministry to condemn him as a "foreign agent." EMPIRE V itself has been banned by Russia's Ministry of Culture, ensuring that the citizens of its home country may never see the film. World Premiere.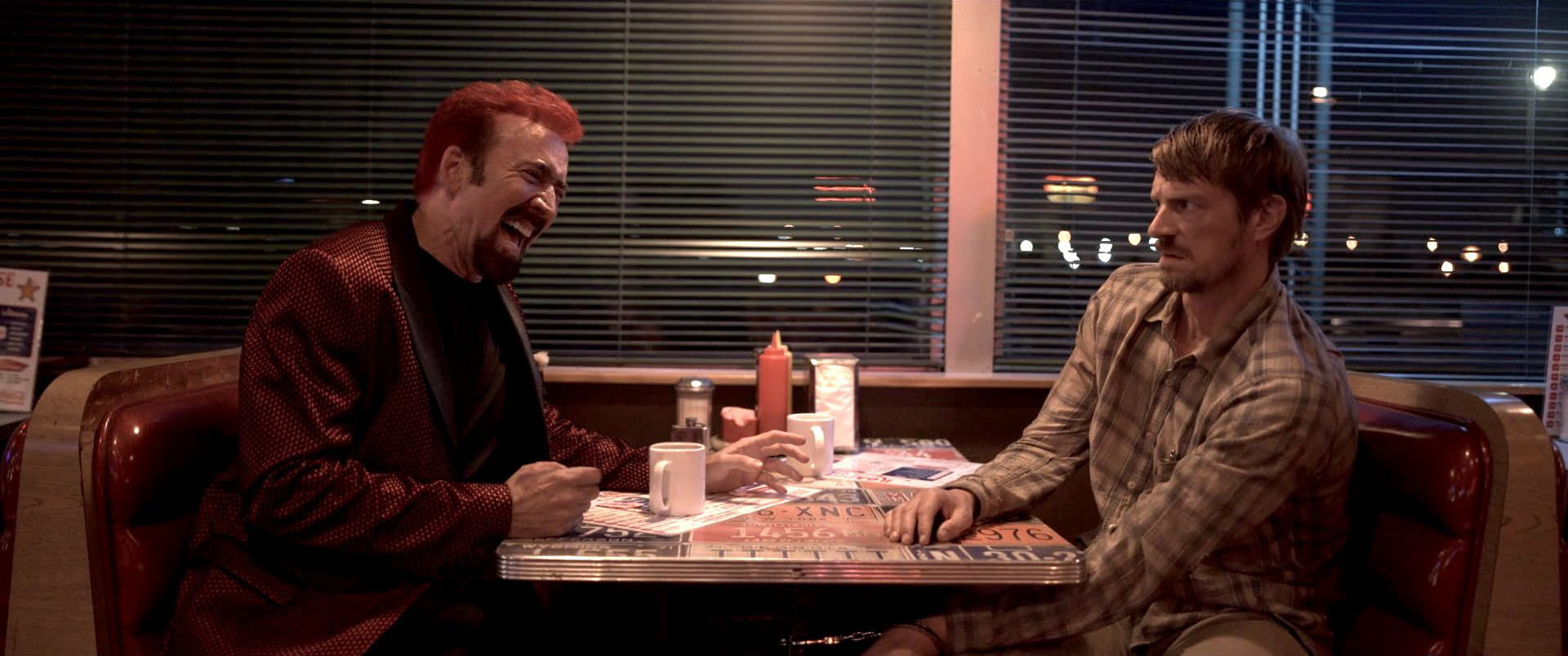 Photo courtesy of Fantasia. ©
NICOLAS CAGE. JOEL KINNAMAN. YUVAL ADLER. SYMPATHY FOR THE DEVIL.
Award-winning director Yuval Adler (BETHLEHEM) reunites with Joel Kinnaman following 2020's THE SECRETS WE KEEP and brings Nicolas Cage on board to deliver one of the most intense performances of his career in SYMPATHY FOR THE DEVIL. After being forced to drive a mysterious passenger at gunpoint, a man finds himself in a high-stakes game of cat and mouse where nothing is as it seems. This riveting crime thriller will leave you breathless. International Premiere.
Photo courtesy of Fantasia. ©
2023's SCARIEST FILM IS COMING TO HAUNT CANADA: TALK TO ME
When a group of friends discover how to conjure spirits using an embalmed hand, they become hooked on the new thrill, until one of them goes too far and unleashes terrifying supernatural forces. An astonishing feature debut from Australian filmmakers Danny and Michael Philippou, TALK TO ME is an exhilarating roller coaster that balances imaginative scares with emotionally nuanced characters and an ingeniously original concept. It became an instant classic from the moment of its lauded Sundance premiere, and Fantasia couldn't be prouder to host the film's national debut. Stars Sophie Wilde, Alexandra Jensen and Miranda Otto. Canadian Premiere.
Photo courtesy of Fantasia. ©
THE TOKYO REVENGERS SAGA REVEALS HIGHER STAKES AND LOADS OF EMOTIONS
Tekemichi gets another blast from the past when his beloved Mio perishes again before his eyes in a freak accident... Or was it? Tekemichi must go back in time to save her, and find out how his involvement with the Tokyo Maji Gang ruined his real life once more. Nothing can prepare you for the amount of action, suspense and emotion TOKYO REVENGERS 2 - PART 1 and TOKYO REVENGERS 2 - PART 2 bring to the big screen! Director Tsutomu Hanabusa surpasses himself with two riveting new chapters in this beloved saga, whose legions of fans break Japan's box office at every occasion. Come see this acclaimed manga-turned-anime in its ultimate incarnation as a star studded live-action juggernaut. International Premiere.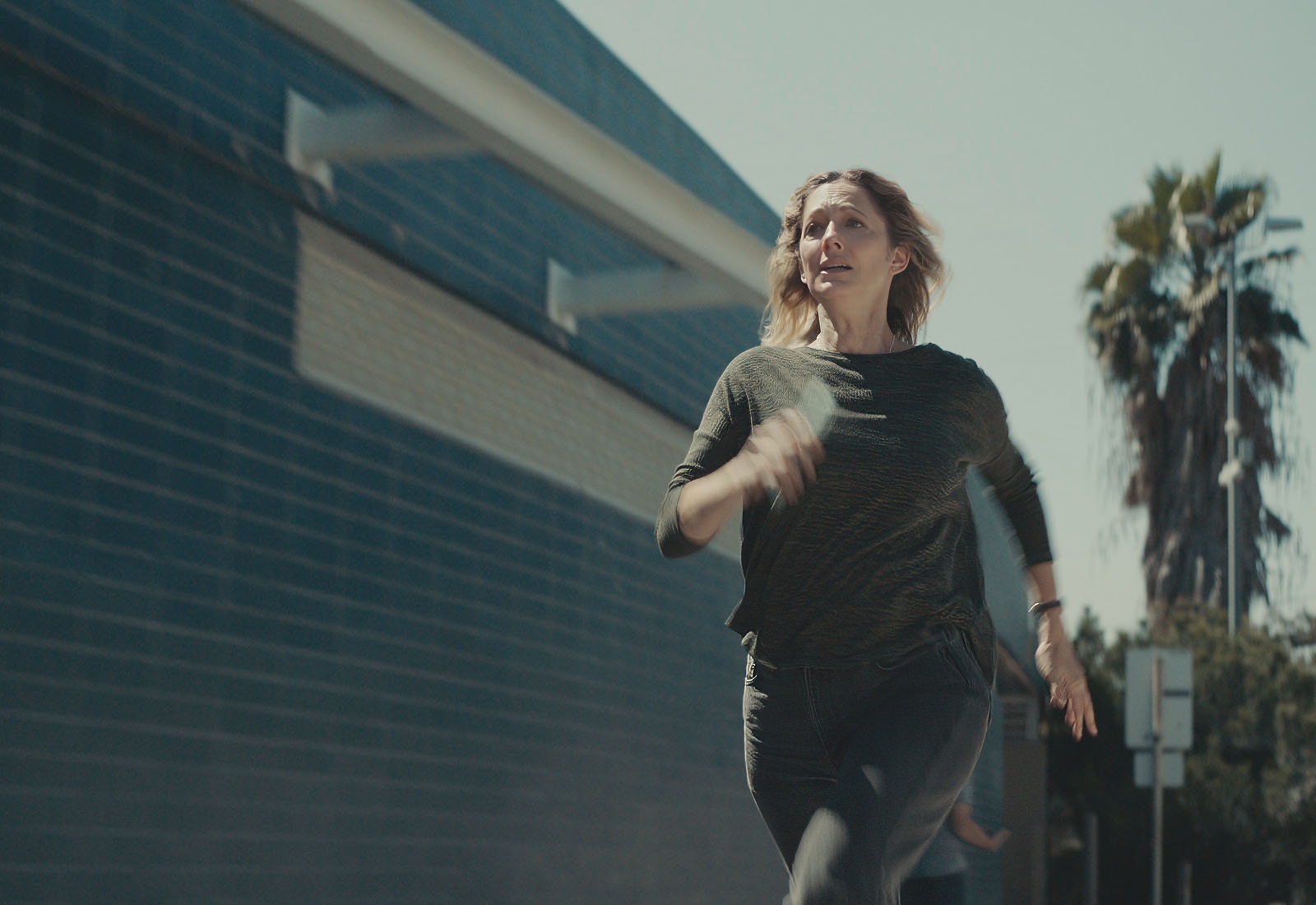 Photo courtesy of Fantasia. ©
A HEARTBREAKING, TIME-BENDING MASTERPIECE OF SPECULATIVE SCIENCE-FICTION: APORIA
Since losing her husband Mal (Edi Gathegi, FOR ALL MANKIND) in a drunk-driving incident, Sophie (Judy Greer, HALLOWEEN) has struggled to manage crippling grief, a full-time job, and the demands of parenting her devastated teenage daughter (Faithe Herman, THIS IS US). When her husband's best friend (Payman Maadi, A SEPARATION), a former physicist, reveals he and Mal had been building a time-bending machine that could restore her former life, Sophie will be faced with an impossible choice.This riveting character-driven sci-fi work from award-winning writer/director Jared Moshe (THE BALLAD OF LEFTY BROWN), imaginatively grapples with the ripple effects of morally fraught choices made in the name of love and raises timely questions about ethics in technological innovation. World Premiere.
Photo courtesy of Fantasia. ©
THE ADAMS FAMILY TAKE YOU WHERE THE DEVIL ROAMS
Darkest prayers will be answered, in sawdust and sacrilege, when Fantasia goes WHERE THE DEVIL ROAMS. This astonishing new feature from cult favourites The Adams Family (Toby Poster, John Adams, Zelda Adams), follows a family of travelling sideshow performers as they traverse Depression-era America on a bloody search for eternal life. As in THE DEEPER YOU DIG and HELLBENDER, both Fantasia World Premieres, the gifted filmmaking family's latest creation continues their inspired explorations of familial power dynamics through the prism of horror. Haunting, poetic, sometimes funny, frequently freakish and told with conviction through a deeply personal lens. World Premiere.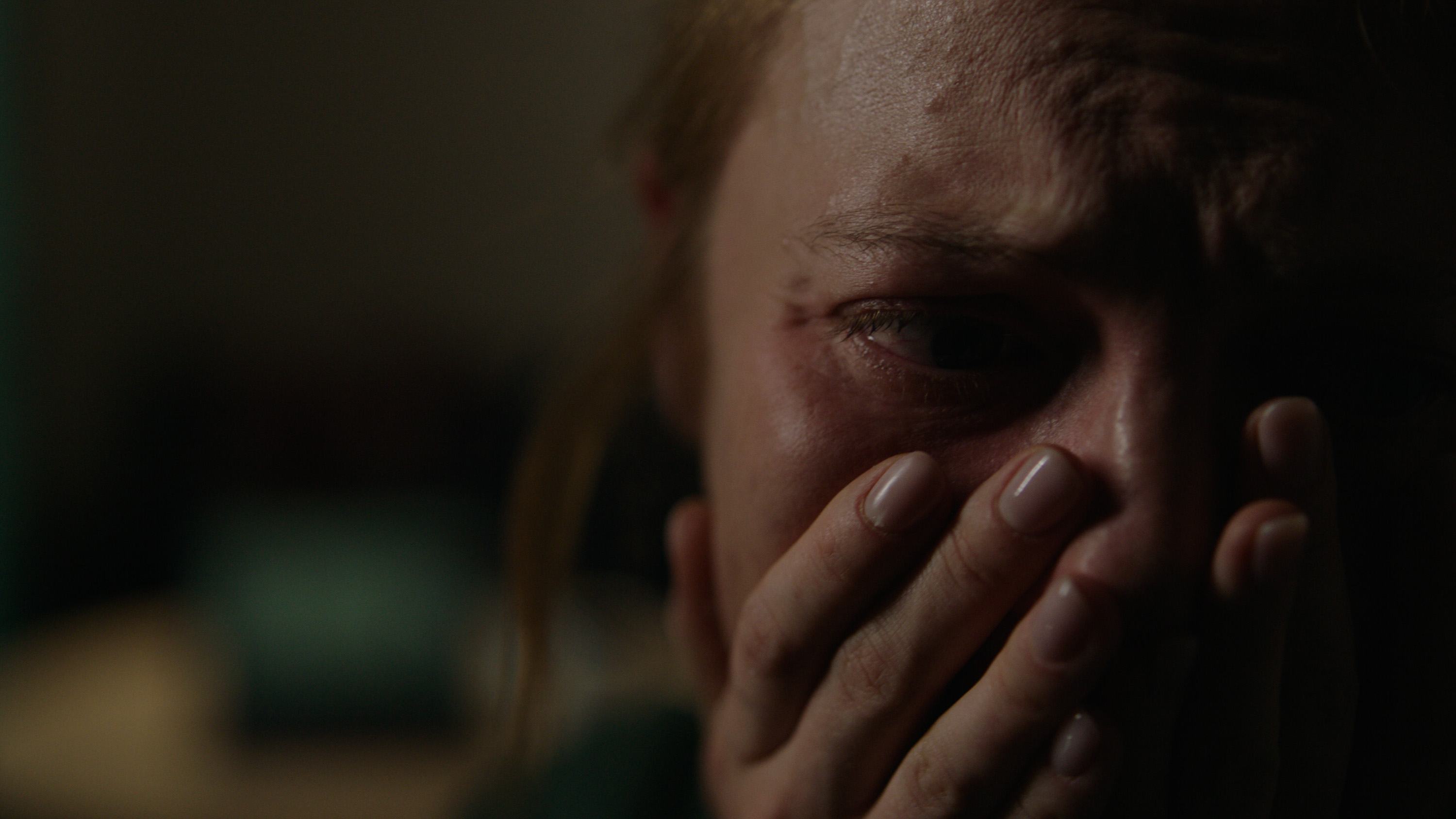 Photo courtesy of Fantasia. ©
A TENSE UKRAINIAN SCREENLIFE THRILLER SHOT AGAINST THE RUSSIAN INVASION WILL COMPEL YOU TO STAY ONLINE
An urgent Ukrainian screenlife film that will have your heart in your throat, shot against the actual Russian invasion, STAY ONLINE is the gripping feature debut from Eva Strelnikova. Katya (Liza Zaitseva), a volunteer from Kyiv fighting against the invasion of Ukraine, uses a laptop donated to the resistance and comes into contact with the young son of the computer's original owner, who is desperately in search of his missing parents. Her attempts to help the child will see her risk all she holds dear. Being the festival where screenlife storytelling was first introduced to audiences with Unfriended in 2014, Fantasia is especially proud to be World Premiering this landmark film, an intimately human thriller about war, made in war. World Premiere.
Photo courtesy of Fantasia. ©
XAVIER GENS BRINGS SHATTERING FISTFULS OF MAYHEM!
Xavier Gens (FRONTIER(S), GANGS OF LONDON) is back! Sam, (Nassim Lyes) a professional boxer recently released from prison, breaks probation, flees to a faraway island in Thailand, and starts a family there. But when he's blackmailed by a fierce local Godfather (Olivier Gourmet) into becoming a drug smuggler, things go straight to hell.. and then some! A blood-soaked revenge roller coaster, MAYHEM! starts slow and seething before exploding off the screen with tendon-snapping tension and unbelievably ferocious fight choreography of the sort that's seldom seen in modern film. Also starring Loryn Nounay, Vithaya Pansringarm, Mehdi Hadim and Kenneth Won. World Premiere.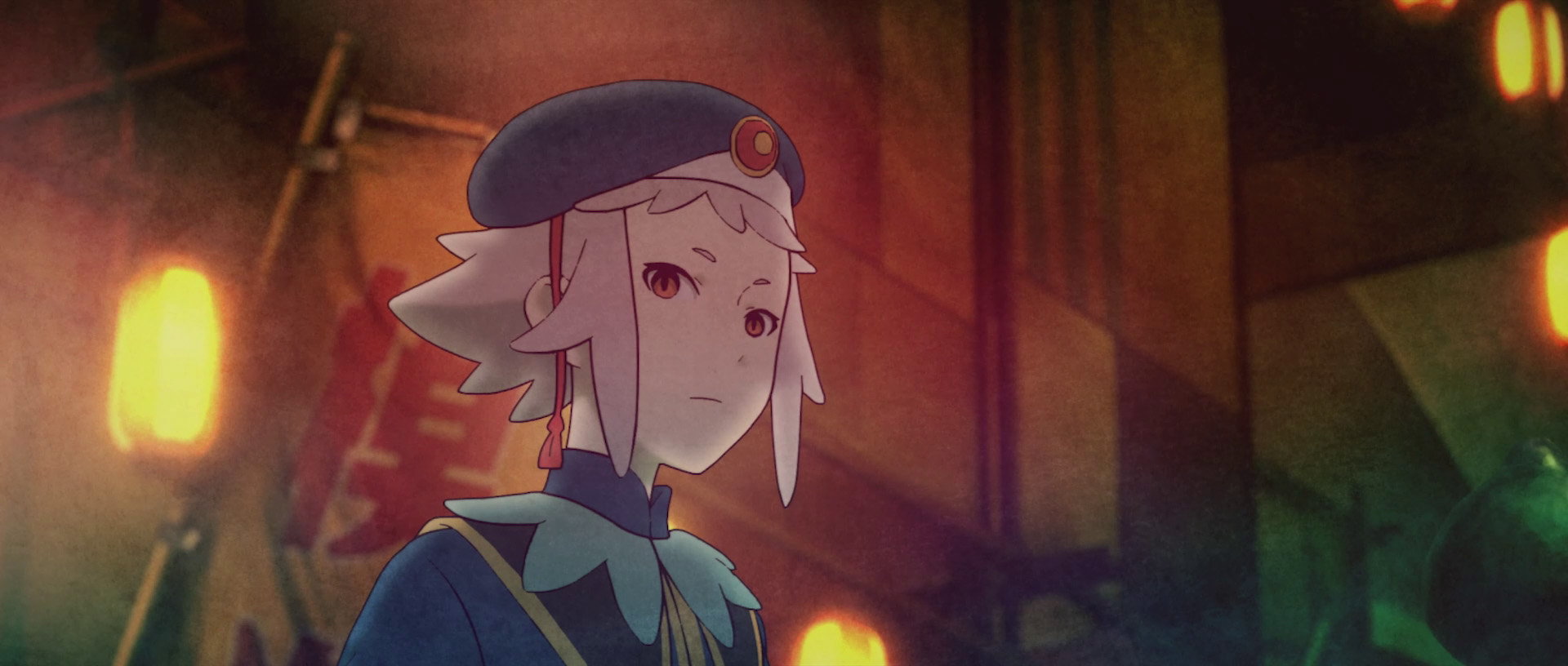 Photo courtesy of Fantasia. ©
NOIR MEETS NOSTALGIA IN ANIME STEAMPUNK ADVENTURE KURAYUKABA
Equal parts crazy cartoon caper, shadowy film noir, nostalgic escapade, and steampunk fantasy, KURAYUKABA is a retro-flavoured anime reimagining of the freewheeling Taisho era, Japan's equivalent of the Roaring Twenties. It's the long-awaited personal project of director Shigeyoshi Tsukahara, whose resume includes stage design for adventurous pop-rock superstars Sekai no Owari. Preceded by a pair of rare short films by Tsukahara, Fantasia's world premiere of KURAYUKABA is a chance to discover a distinctive emerging talent in the anime field. Axis Section. World Premiere.
Photo courtesy of Fantasia. ©
LET IT ALL OUT WITH PEOPLE WHO TALK TO PLUSHIES ARE KIND.
When sophomore student Nanamori joins the Plushies Club, he is encouraged to share his feelings with stuffed animals. You could call it an introvert's paradise, or better yet, a safe space. And while for some it's a natural fit, for others it's an insular distraction. Adapted from a novella by rising literary star Ao Omae and directed by up-and-comer Yurina Kaneko (Fantasia 2019 selection 21ST CENTURY GIRL), PEOPLE WHO TALK TO PLUSHIES ARE KIND enchants with a gently provocative exploration of sexuality, gender, kindness and tolerance in Japanese society. A thought-provoking update on the youth film, for when the world feels like entirely too much. North American Premiere. Camera Lucida section.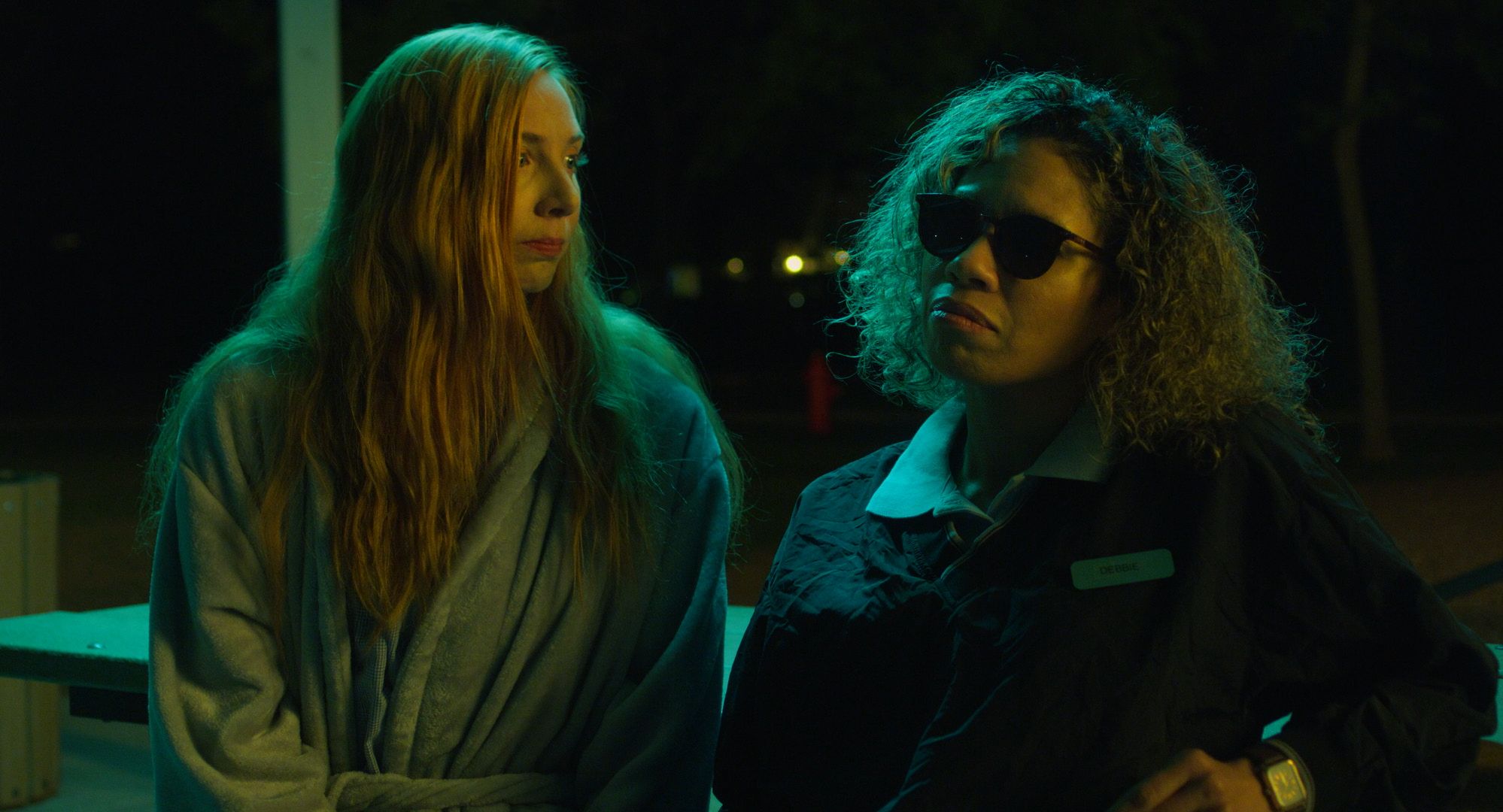 Photo courtesy of Fantasia. ©
THE BECOMERS IS A BODY SWAPPING ROMANCE FOR THE AGES
Back to Fantasia for the first time since the 2016 premiere of LITTLE SISTER, director Zach Clark goes extraterrestrial with his latest, THE BECOMERS. A romantic tale of two body-swapping aliens trying to find their place on this big, dumb planet, THE BECOMERS combines lo-fi aesthetics with Clark's signature sharp, sardonic comic talents. An off-kilter dark comedy navigating the strange and often off-putting contemporary American landscape, at its heart THE BECOMERS stands out as one of the great love stories of our age. World Premiere.
Photo courtesy of Fantasia. ©
LYCANTHROPIAN CHILLS FROM FROM LARRY FESSENDEN: BLACKOUT
At last, acclaimed horror auteur Larry Fessenden has fulfilled his long-held desire to make a werewolf film, rounding out the triptych begun with his vampire drama HABIT (1997) and FRANKENSTEIN variation DEPRAVED (2019). Fessenden, as always, makes BLACKOUT a very human story as well as a gripping horror show while weaving in his traditional focus on socio-political themes, from his long-held ecological concerns to very modern issues of suspicion and paranoia. Starring Alex Hurt, Addison Timlin, Marshall Bell, James LeGros, Barbara Crampton and Joe Swanberg. World Premiere.
Photo courtesy of Fantasia. ©
FROM SOUTH KOREA, COMES MOTHER LAND AN ARCTIC STOP-MOTION ADVENTURE
When the health of Krisha's mother takes a turn for the worse, the village shaman offers her wisdom: follow the North Star to the Ancient Forest and find its guardian and master, the great red bear of legend. The first South Korean stop-motion feature film in almost half a century, director Park Jae-beom's animated adventure MOTHER LAND is an exquisitely crafted snowbound fantasy with a potent emotional warmth at its core. It explores the lives and lore of the nomadic, indigenous reindeer herders of the sparse and unforgiving Siberian tundra. North American Premiere. Axis Section
Photo courtesy of Fantasia. ©
DUCARMEL DREAMS OF BASKETBALL IN OLIVIER GODIN'S IRLANDE CAHIER BLEU
An anachronistic firefighter, a quotidian poet, and an expert soup-maker, Ducarmel (Emery Habwineza) also plays in a competitive basketball league. There's only one problem with his hobbies: finding a babysitter to look after his daughter. Moreover, when he dozes off in the evening, he dreams… a little too forcefully. In his bizarre dream world, a beguiling blue book reigns, love looms, and he is the best basketball player of all time. Shot on magnificent, hazy 16mm film, IRLANDE CAHIER BLEU is the latest from Québec cinema's iconoclastic Olivier Godin – offering a unique genre vision that alternates between dreams and reality, poetry and canny comedy. Camera Lucida section. World Premiere.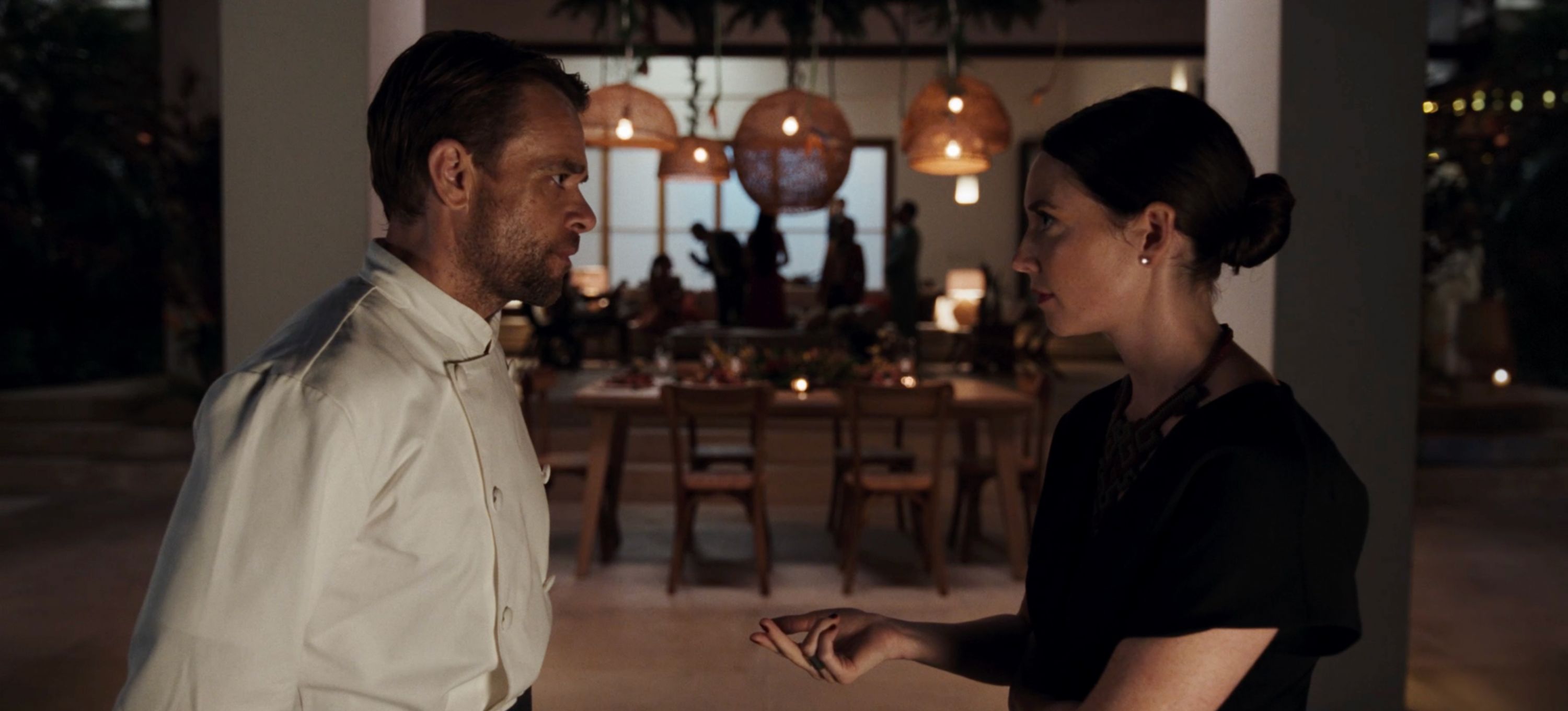 Photo courtesy of Fantasia. ©
FASTEN YOUR SEATBELTS AND BE CAREFUL WHAT YOU WISH FOR
A chef with gambling problems (Nick Stahl) flees to the Latin American villa of an old friend who appears to be living an extraordinary life. Envy soon turns to greed and then to something more unsettling for the chef when he assumes his friend's life. A Hitchockian, edge-of-your-seat descent into moral compromise with generous servings of dark humour, shock and surprise, WHAT YOU WISH FOR is the gripping sophomore feature of writer/director Nicholas Tomnay (THE PERFECT HOST). Grounded by a career best performance from Stahl, the film co-stars Tamsin Topolski, Randy Vasquez and Penelope Mitchell. From the producers of THE FLORIDA PROJECT. World Premiere.
Photo courtesy of Fantasia. ©
A GUT-WRENCHING REFLECTION ON MODERN SLAVERY TAKES PLACE IN RICHELIEU
When Stéphane (Marc-André Grondin, RAVENOUS, C.R.A.Z.Y.) hires Ariane (Ariane Castellanos) to act as an interpreter for his Guatemalan workers, he expects nothing more than a messenger. But after witnessing the horrifying abuse the men are subjected to, Ariane will be pushed to choose between their lives and her own. A stunning debut feature from Québécois director Pier-Philippe Chevigny, RICHELIEU delivers a raw and emotional portrait of a system in which we are all complicit unless we are willing to bear the cost of standing up for justice. Canadian Premiere.
Photo courtesy of Fantasia. ©
DECADES IN THE MAKING, THE PRIMEVALS WILL SOON LIVE
Fantasia's world premiere of THE PRIMEVALS represents the culmination of a longtime dream harboured by visual effects wizard David Allen, whose career stretched from 1970's EQUINOX through Oscar-nominated work on YOUNG SHERLOCK HOLMES, WILLOW and beyond. Allen first conceived THE PRIMEVALS as a vehicle for his stop-motion talents in the 1970s and finally began directing the film in the 1990s under producer and Full Moon Features Founder Charles Band, for whom he'd brought all manner of beasties to life. Sadly, the film's completion was scuttled by Allen's death from cancer in 1999 at just 54 years old. For the last many years, Band and longtime Allen associate Chris Endicott (THE AVENGERS: INFINITY WAR) have worked to see the film to completion, and it emerges at Fantasia as a glorious tribute to the classic films of Ray Harryhausen, with a true sense of adventure and eye-popping stop-motion animation. Special-effects fans will not want to miss this. World Premiere.
Photo courtesy of Fantasia. ©
INSOMNIACS AFTER SCHOOL IS A BEAUTIFULLY DREAMY COMING OF AGE STORY WITH LOTS OF HEART
Nakami (Daiken Okudaira), an introverted young loner, takes refuge in the largely abandoned observatory at Kuyo High School, where he meets Magari (Nana Mori), an enigmatic and spontaneous student. Both suffering from chronic insomnia, they decide to revive the school's astronomy club. INSOMNIACS AFTER SCHOOL, a magnificent adaptation of Makoto Ojiro's popular manga masterfully directed by filmmaker Chihiro Ikeda, is a gentle immersion into the Japanese school life of a pair of endearing misfits. The luminous, moving story, portrayed with aplomb by two extremely talented actors, will stay with you long after viewing this exquisitely delicate work. International Premiere.
Photo courtesy of Fantasia. ©
LIFE FALLS INTO CHAOS AND VINCENT MUST DIE
Random strangers have suddenly started attacking the otherwise unremarkable Vincent (Karim Leklou) with murderous intent. As things spiral violently out of control, he is forced to flee and change his life completely. Coming to Fantasia hot off its acclaimed Cannes Critics Week debut, Stéphan Castang's phenomenal VINCENT MUST DIE (Vincent doit mourir) is a high-energy kaleidoscope of genres – at once a horror, comedy, romance, fantasy and thriller – all working together. This is a thoughtful, pure-cinema experience to be savoured and reckoned with. North American Premiere.
Photo courtesy of Fantasia. ©
TIME IS BUT A RIVER IN JUNTA YAMAGUCHI'S LATEST TIME-LOOP MYSTERY
Mikoto (Riko Fujitani) works as a waitress at the Fujiya Inn, in a wintry valley town near Kyoto. As she stares momentarily into the river nearby – a blink, a lifetime – something feels off: the inn is looping… two minutes at a time! Micro-budget time travel maestro Junta Yamaguchi (BEYOND THE INFINITE TWO MINUTES) is back, offering a savvy update to his innovative "tiny loop" concept. RIVER culminates into a multifaceted portrait of place as the various guests, employees and hosts band together to solve the mystery of the valley stuck in time. North American Premiere.
Photo courtesy of Fantasia. ©
BANGLADESHI FOLK HORROR REINVENTED: PETT KATA SHAW
Bangladeshi folklore is rife with ghosts and unforgiving spirits, all deeply connected to its people's collective history of injustice and societal dread. PETT KATA SHAW, an anthology inspired by oral legends from Bangladesh, is written and directed by Nuhash Humayun, the breakout star of Bangladeshi horror cinema. Winner of the Midnight Shorts Competition at SXSW as well as a Gold Audience Award at Fantasia 2022, his short film MOSHARI is the first Bangladeshi production ever to qualify for an Academy Award, catching the attention of Jordan Peele and Riz Ahmed. Reinvented in a contemporary setting, the spine-chilling tales of PETT KATA SHAW don't shy away from issues such as mental health, religion, climate change, and gender roles. North American Premiere.
Photo courtesy of Fantasia. ©
A LAVISH CZECH SCI-FI NOIR THAT COULDN'T BE MORE TOPICAL: RESTORE POINT
2041. People have a constitutional right to experience one full life. If someone dies an unnatural death, they are revived. All that's needed is to regularly create a restore point – a backup where one's memory is saved like a computer. Murder is nearly impossible. Nearly. A detective (Andrea Mohylová) attempts to solve the violent killing of a couple after only one of the victims (Václav Neužil, ZATOPEK) is brought back to life. The first Czech science-fiction feature in over 40 years, Robert Hloz's RESTORE POINT is a provocative and visually sumptuous neo-Noir creation that's already being likened to MINORITY REPORT. Official Selection: Karlovy-Vary 2023. North American Premiere.
Photo courtesy of Fantasia. ©
INSTANT CELEBRITY BECOMES A GOLDEN PRISON IN THE CREATIVE MURDEROUS MUSICAL FAIRY TALE KILLING ROMANCE
A disgraced star (Lee Ha-nee, PHANTOM) and her bumbling student neighbour who can talk to animals (Gong Myoung, EXTREME JOB) decide to do away with her awful husband (Lee Sun-kyun, PARASITE), but the best laid plans of the unlikely duo are dubious at best. Director Lee Won-suk, who won an Audience Award at Fantasia 2013 for HOW TO USE GUYS WITH SECRET TIPS, delivers his best feature to date with this madcap musical comedy. Imaginative, hilarious, and visually sumptuous, this film conjures up superb tableaus that borrow as much from comic strips as from Hollywood classics. Canadian Premiere.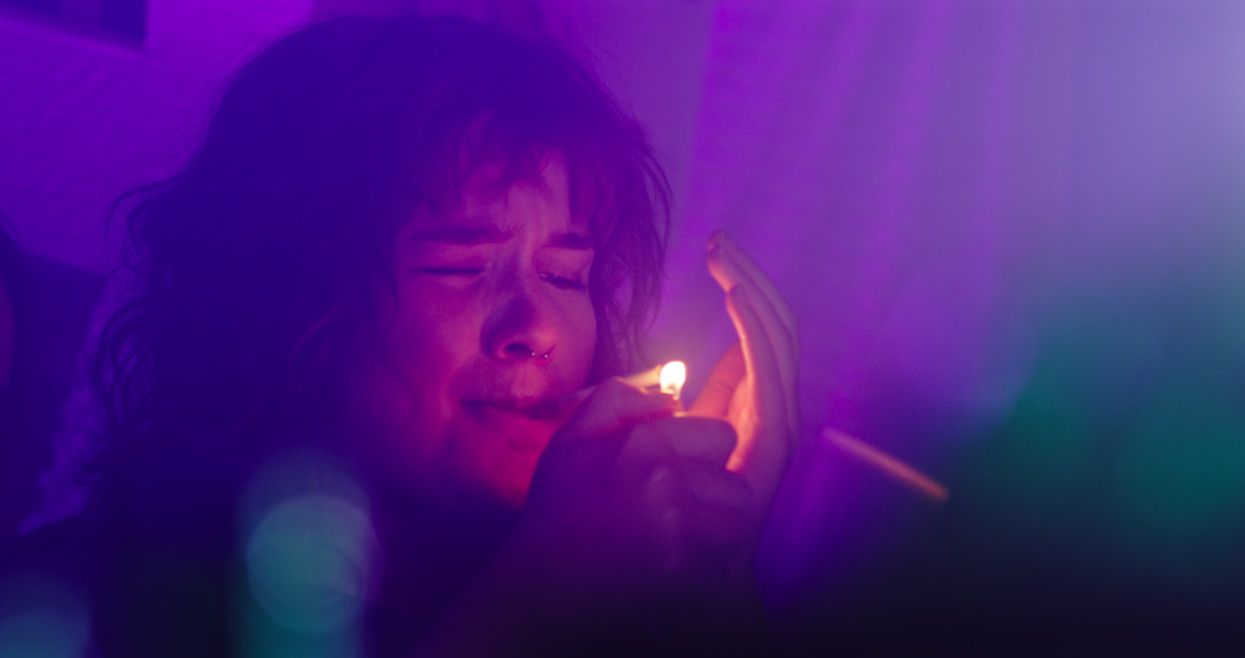 Photo courtesy of Fantasia. ©
T BLOCKERS PROVES WHY YOU DON'T MESS WITH QUEER FILMMAKERS
Though just eighteen years old, Alice Maio Mackay (SO VAM) is a fearless heir to the Queer Horror Canon. T BLOCKERS, her third feature, is an unapologetically trans homage to INVASION OF THE BODY SNATCHERS brimming with youthful energy and a punk attitude. Equal parts gross-out comic horror and heartwarming coming of age, T BLOCKERS is about a young trans filmmaker obsessed with a thought-to-be long-lost film and the spread of a violent infectious parasite. Mackay channels Gregg Araki and John Waters in this playful and defiant sci-fi horror. Canadian Premiere.
Photo courtesy of Fantasia. ©
JOE LYNCH TRIBUTES STUART GORDON WITH LOVECRAFT ADAPTATION SUITABLE FLESH
A psychiatrist falls into a downward spiral of sex, possession, and death when a young patient shows up at her door with symptoms that are of another world. Heather Graham and Judah Lewis star in Joe Lynch's loving tribute to the late Stuart Gordon that reunites actress Barbara Crampton, Screenwriter Denis Paoli, and Executive Producer Brian Yuzna to forge a macabre supernatural erotic horror film straight from the depths of the abyss. Adapted from H.P. Lovecraft's THE THING ON THE DOORSTEP. Official Selection: Tribeca Film Festival 2023. Canadian Premiere.
Photo courtesy of Fantasia. ©
ANIME HIT THE FIRST SLAM DUNK SHOOTS AND SCORES
Basketball has always given Ryota and his teammates a sense of purpose, and they'll do whatever it takes to win the championship, in THE FIRST SLAM DUNK, the first new feature-length film from the globally cherished franchise in 33 years. An incredibly dynamic, electrifying underdog story loaded with inspiring moments, it's the latest entry to Takehiko Inoue's iconic franchise that's had a huge impact in Japan. Written and directed by Inoue himself, making his directorial debut, his love for basketball is evident from start to finish through the stunning mix of CG and hand-drawn animation. THE FIRST SLAM DUNK not only made history at the Japanese box office as one of the Top 10 highest-grossing anime films of all time but also won the Japan Academy Film Prize for Best Animation of the Year. Axis Section. Canadian Premiere
SUPERNATURAL POWERS AND SCHOOL GIRLS WITH SECRETS KICK OFF THE 2023 SEPTENTRION SHADOWS SECTION LINEUP!
Photo courtesy of Fantasia. ©
A NOSTALGIC, SUPERNATURAL ROAD TRIP LEADS TO DAUGHTER OF THE SUN
Take a supernatural journey with Sonny, a man with Tourette Syndrome, and his daughter Hildie as they forge their path across the country. They hide a powerful secret but join a community of friendly nomadic strangers whose kindness conceals a darker intention. The World Premiere of DAUGHTER OF THE SUN is Sonny's next chapter and a continuation of director/actor Ryan Ward's award-winning SON OF THE SUNSHINE. This deeply personal journey reflects aspects of Ward's life with cosmic imagery, stunning cinematography shot in Ward's home province of Manitoba, and stellar performances from teens Nyah Perkin and Lennox Leacock. World Premiere
Photo courtesy of Fantasia. ©
JENN WEXLER DARES YOU TO BLEED FOR THE SACRIFICE GAME!
Jenn Wexler's THE RANGER, a high-octane punk rock banger, exploded onto the genre landscape in 2018, and now she's back with her sophomore feature THE SACRIFICE GAME. Filled with gore and lore, indie filmmaker Wexler penned this gripping and stylish '70s-set chiller involving school girls, power-mad killers and occult prophecy with partner Sean Redlitz. Shot in Quebec, this breakneck horror film stars Mena Massoud (EVOLVING VEGAN and ALADDIN), Olivia Scott Welch (LUCKY HANK, FEAR STREET Trilogy), Gus Kenworthy (AMERICAN HORROR STORY), Georgia Acken, Madison Baines and features the return of THE RANGERS' Chloë Levine. You won't want to miss a second of THE SACRIFICE GAME! World Premiere co-presented with Les Fantastique Week-ends.
Photo courtesy of Fantasia. ©
DOES ROMI KNOW ALL YOUR SECRETS?
In ROMI, AI takes control when a young woman hides out in a state-of-the-art smart home while evading the law. As her reality unravels, she discovers she's not the only one with secrets. Director Robert Cuffley first explored the horrors of AI in his 2019 short of the same name and now he's expanded the terror to a feature-length film. Starring Alexa Barajas (YELLOWJACKETS), Juan Riedinger (EXCESS FLESH, RICEBOY SLEEPS), Pavel Kríz (MISSION IMPOSSIBLE-GHOST PROTOCOL) and Jocelyn Chugg as the omniscient ROMI, this safe house is anything but! Septentrion Shadows section. World Premiere.
ADDITIONAL TITLES
Photo courtesy of Fantasia. ©
#MANHOLE (Japan) – Dir. Kazuyoshi Kumakiri
Successful salesman Shunsuke falls into a concrete manhole with no way out in this clever, gory nailbiter. A tale with more twists than a corkscrew factory, and an elegant balance of black humour, social satire, and nerve-wracking tension. Official Selection: Berlinale 2023. Canadian Premiere.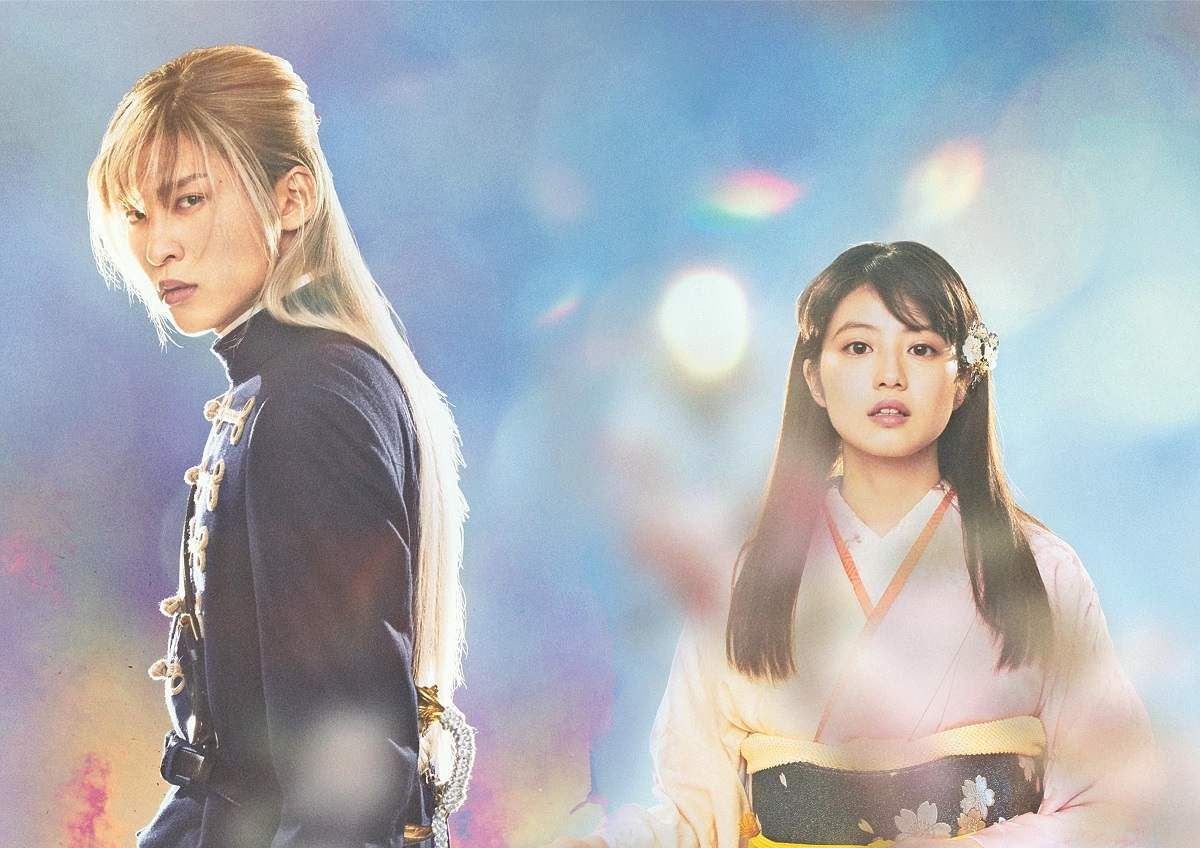 Photo courtesy of Fantasia. ©
AS LONG AS WE BOTH SHALL LIVE (Japan) – Dir. Ayuko Tsukahara
Set in a fantastical version of 19th century Japan, this romantic epic follows a tortured young woman who, after being married off to a ruthless military commander, still hopes for a better future. Adapted from a popular light novel series by Akumi Agitogi. Quebec Premiere.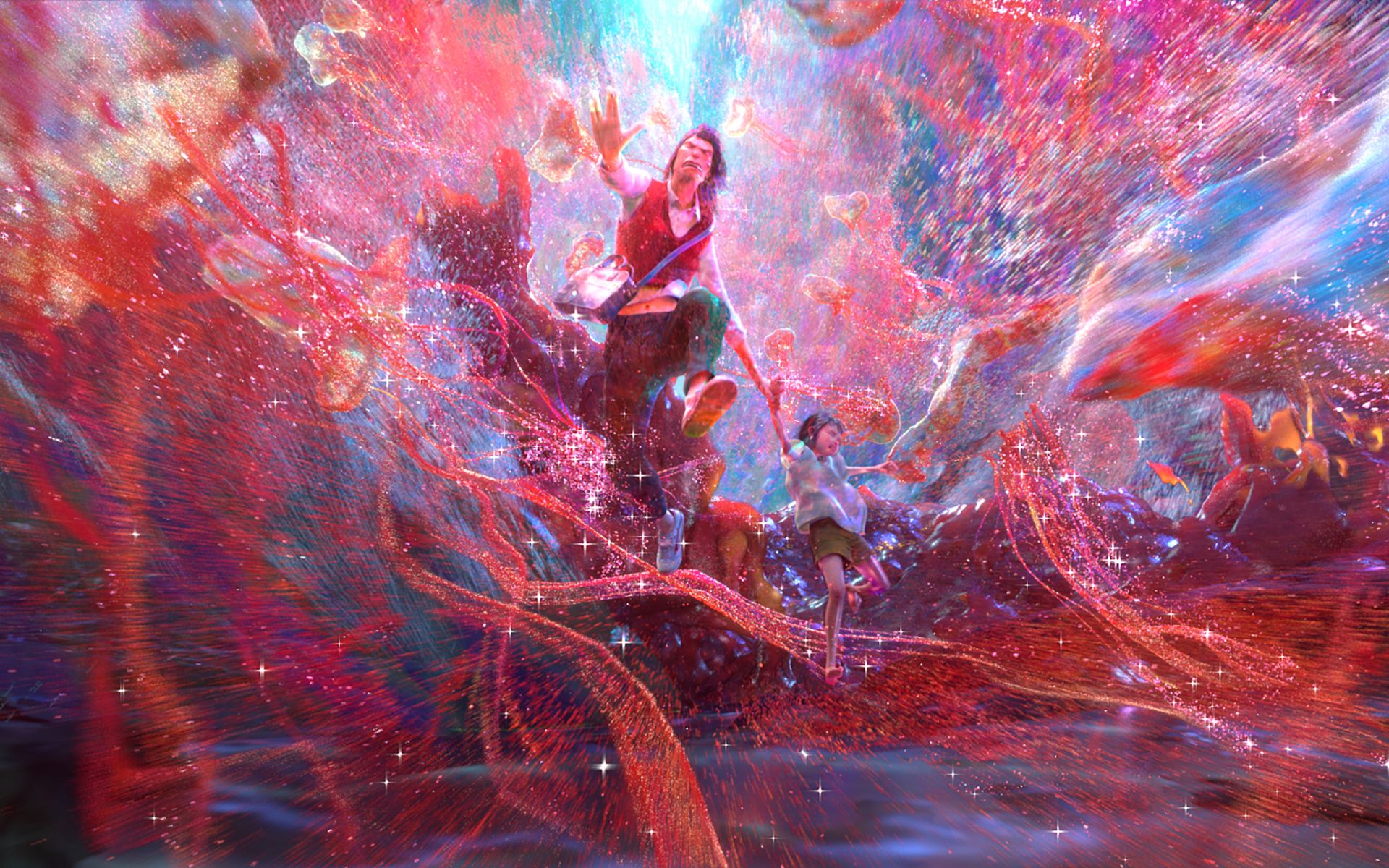 Photo courtesy of Fantasia. ©
DEEP SEA (China) – Dir. Tian Xiaopeng
The ocean's depths are alive with dreams and nightmares in the emotionally courageous fantasy from director Tian Xiaopeng (MONKEY KING: HERO IS BACK). Using a cutting-edge digital particle-animation technique to emulate traditional ink-wash painting, Tian has created a visual spectacle of unprecedented richness, which will be screened, as it deserves, in 3D. Axis section. Canadian Premiere
Photo courtesy of Fantasia. ©
DIVINITY (USA) – Dir. Eddie Alcazar
In a barren future wasteland, two cosmic brothers abduct a mad pharmaceutical mogul on a quest for immortality. A face-meltingly stylized sci-fi mind trip produced by Steven Soderbergh, starring Scott Bakula, Stephen Dorff and Bella Thorne. Official Selection: Sundance 2023. Canadian Premiere.
Photo courtesy of Fantasia. ©
IN MY MOTHER'S SKIN (Philippines, Singapore, Taiwan) – Dir. Kenneth Dagatan
In the final, dire days of the Second World War, the young Tala discovers something otherworldly in the woods. A Filipino folk-horror fairy tale set in a time of perfidy, dread, and desolation. Official Selection: Sundance 2023. Canadian Premiere.
Photo courtesy of Fantasia. ©
JOURNEY TO THE WEST (China) – Dir. Kong Dashan
Tang Zhijun, the middle-aged, down-and-out editor-in-chief of a science fiction magazine, embarks on a final journey to find aliens. A workplace mockumentary tour-de-force! Camera Lucida section. Canadian Premiere.
Photo courtesy of Fantasia. ©
LATE NIGHT WITH THE DEVIL (Australia) – Dirs: Colin and Cameron Cairnes
A career-best performance by David Dastmalchian headlines this innovative and nightmarish horror treat in which a live television broadcast in 1977 goes horribly wrong, unleashing evil into the nation's living rooms. Accurately hailed by Stephen King as "absolutely brilliant". Official Selection: SXSW 2023. Overlook 2023. Canadian Premiere.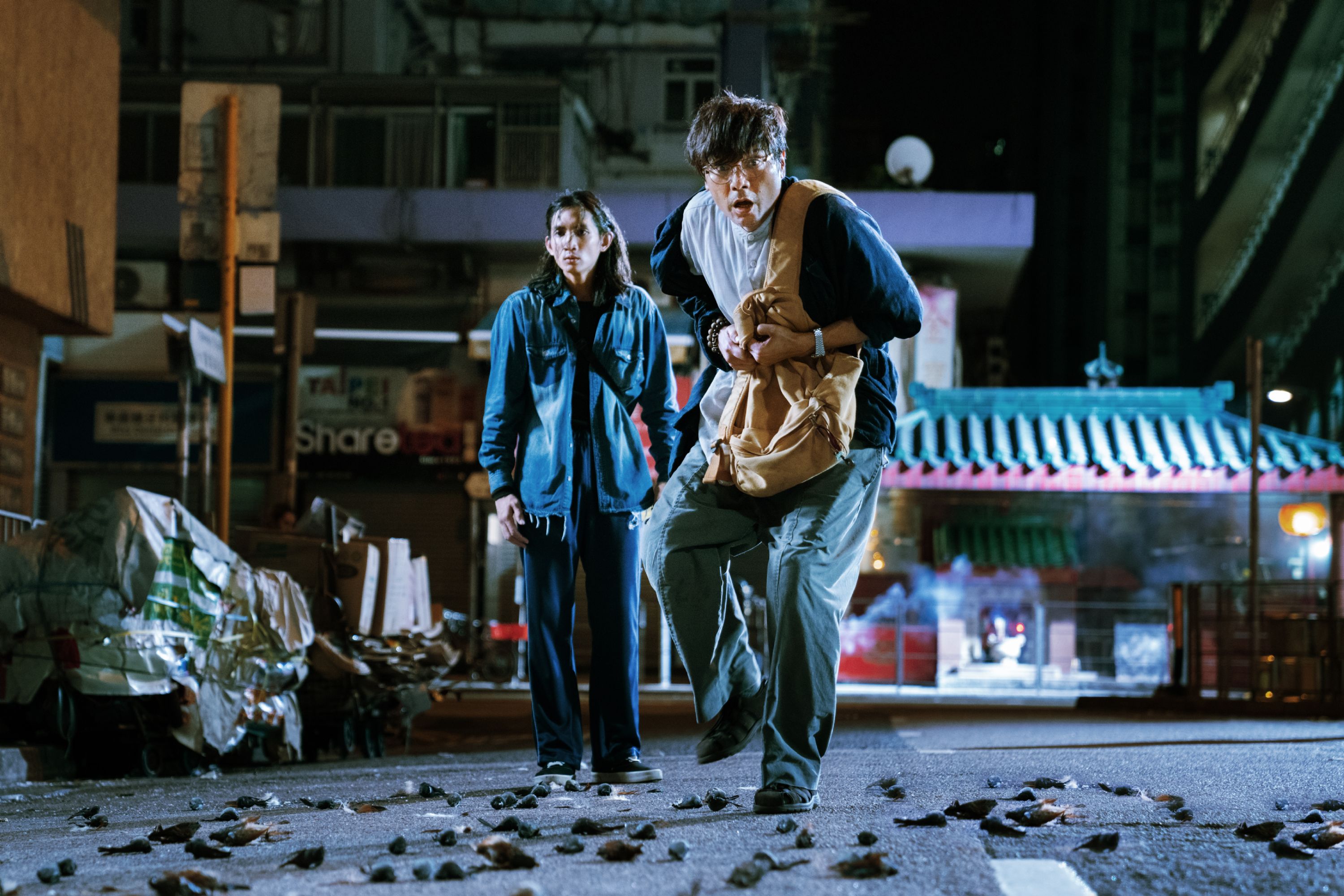 Photo courtesy of Fantasia. ©
MAD FATE (Hong Kong) – Dir. Soi Cheang
A demented fortune teller and a "born psychopath" try to beat fate and solve a murder in this madcap supernatural neo-noir, produced by Johnnie To's Milkyway Image. Opening Film: Hong Kong International Film Festival. Official selection: Berlinale 2023. Canadian Premiere.
Photo courtesy of Fantasia. ©
MAMI WATA (Nigeria, France, UK) – Dir. C.J. Obasi.
An ancient water deity reigns over progress and power in this stunning and expressionistic African saga. Special Jury Prize, World Cinema Dramatic Competition, Sundance 2023. Camera Lucida section. Canadian Premiere.
Photo courtesy of Fantasia. ©
MARRY MY DEAD BODY (Taiwan) – Dir. Cheng Wei-Hao
Ghost stories, gangsters, and gay pride collide in this three-way of supernatural goosebumps, high-octane thrills and odd-couple comedy. Official selection Taipei Golden Horse 2022. Canadian Premiere.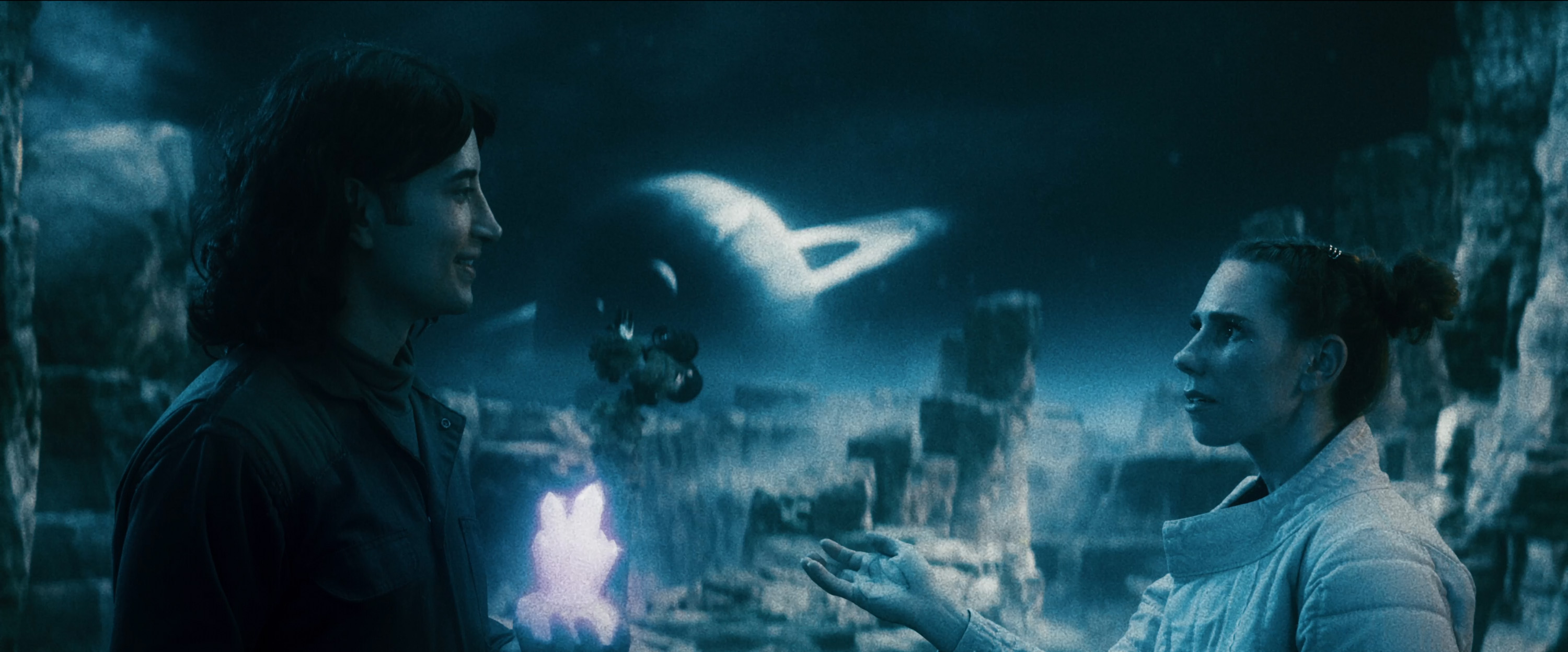 Photo courtesy of Fantasia. ©
MOLLI AND MAX IN THE FUTURE (USA) – Dir: Michael Lukk Litwak
Zosia Mamet and Aristotle Athari charm in this wildly endearing sci-fi romantic comedy about a man and woman whose orbits repeatedly collide over the course of 12 years, 4 planets, 3 dimensions, and one space-cult. Winner: Best Feature, Fantaspoa International Film Festival 2023 Canadian Premiere.
Photo courtesy of Fantasia. ©
MY ANIMAL (Canada) – Dir: Jacqueline Castel
First pitched at the Frontieres Market in 2019, this transformative queer horror drama flips the script of GINGER SNAPS, giving the slow-burn lycanthropic love story at its core some serious bite. Stars Bobbie Salvör Menuez and Amandla Stenberg, with Stephen. McHattie, Scott MacDonald and Heidi von Palleske topping off Castel's stunning feature debut about young lovers and an accursed family legacy. Official Selection: Sundance 2023. Septentrion Shadows section. Canadian Premiere.
Photo courtesy of Fantasia. ©
PERPETRATOR (USA) – Dir: Jennifer Reeder
Kiah McKirnan, Alicia Silverstone, Christopher Lowell and Ireon Roach star in a poetic and hyper-original genre creation of the kind that only Jennifer Reeder could make. At its core, it is a horror film inspired by the shared experience of generations of women. Official Selection: Berlinale 2023, Tribeca Film Festival 2023. Canadian Premiere.
Photo courtesy of Fantasia. ©
SHIN KAMEN RIDER (Japan) – Dir. Hideaki Anno
The masked, motorcycle-riding dark superhero Kamen Rider embarks on a rampage of destruction to stop an evil organisation, in Hideaki Anno's latest tokusatsu reimagining, this time of the enormously popular superhero franchise. Special Screening.
Photo courtesy of Fantasia. ©
WITH LOVE AND A MAJOR ORGAN (Canada) – Dir: Kim Albright
In a world where our hearts are removable objects and we're ruled by an app, it's tricky to find authentic love. Anabel refuses to live via tech and falls for the emotionless George, impulsively ripping her heart out for him and turning her world upside down. This darkly funny fantasy with quirky charm stars Anna Maguire (VIOLATION), Hamza Haq ( TRANSPLANT) and Veena Sood (CHILDREN RUIN EVERYTHING). Official Selection: SXSW 2023. Septentrion Shadows section. Canadian Premiere
Photo courtesy of Fantasia. ©
A CANADIAN TRAILBLAZER AWARD FOR LARRY KENT
Fantasia is proud to be giving our 2023 Canadian Trailblazer Award to our country's legendary first underground filmmaker, Larry Kent, with World Premieres of Canadian International Pictures''s new 4K restorations of his landmark Vancouver Trilogy and additional screenings and events.
Cited by David Cronenberg as "a heroic figure," Larry Kent made films "so ahead of their time" (to quote Atom Egoyan) that they eventually fell out of official circulation.
Situated somewhere between the vivid indie dramas of John Cassavetes and the lurid melodramas of Doris Wishman, Kent's films brought new vitality to Canadian cinema — and time has only added to their potency.
Even as his 90th birthday approaches, he continues to make singular and gutsy independent features: his most recent works, EXLEY (2011) and SHE WHO MUST BURN (2015) both World-Premiered at Fantasia, the latter winning Spectacular Optical's 2015 Barry Convex Award for Best Canadian Feature at the festival.
Whether audiences have caught up with Kent's boldly uncompromising vision or not, CIP is working on an ambitious restoration initiative that aims to resurrect his most seminal films, starting with The Vancouver Trilogy: THE BITTER ASH (1963), SWEET SUBSTITUTE (1964), and WHEN TOMORROW DIES (1965), each of which will be unveiled at Fantasia this summer.
The original camera negatives for all three films have been newly scanned in 4K and restored by CIP, giving these enduring works of underground Canadian cinema a chance to be discovered (and re-discovered) by adventurous cinephiles.
In addition, Fantasia will also be presenting a rare 35mm print of YESTERDAY (1981) and a special screening of SHE WHO MUST BURN (2015).
Join us in celebrating the career of one of Canadian Film's most courageous originals!
Presented in association with Canadian International Pictures and the Cinémathèque québécoise.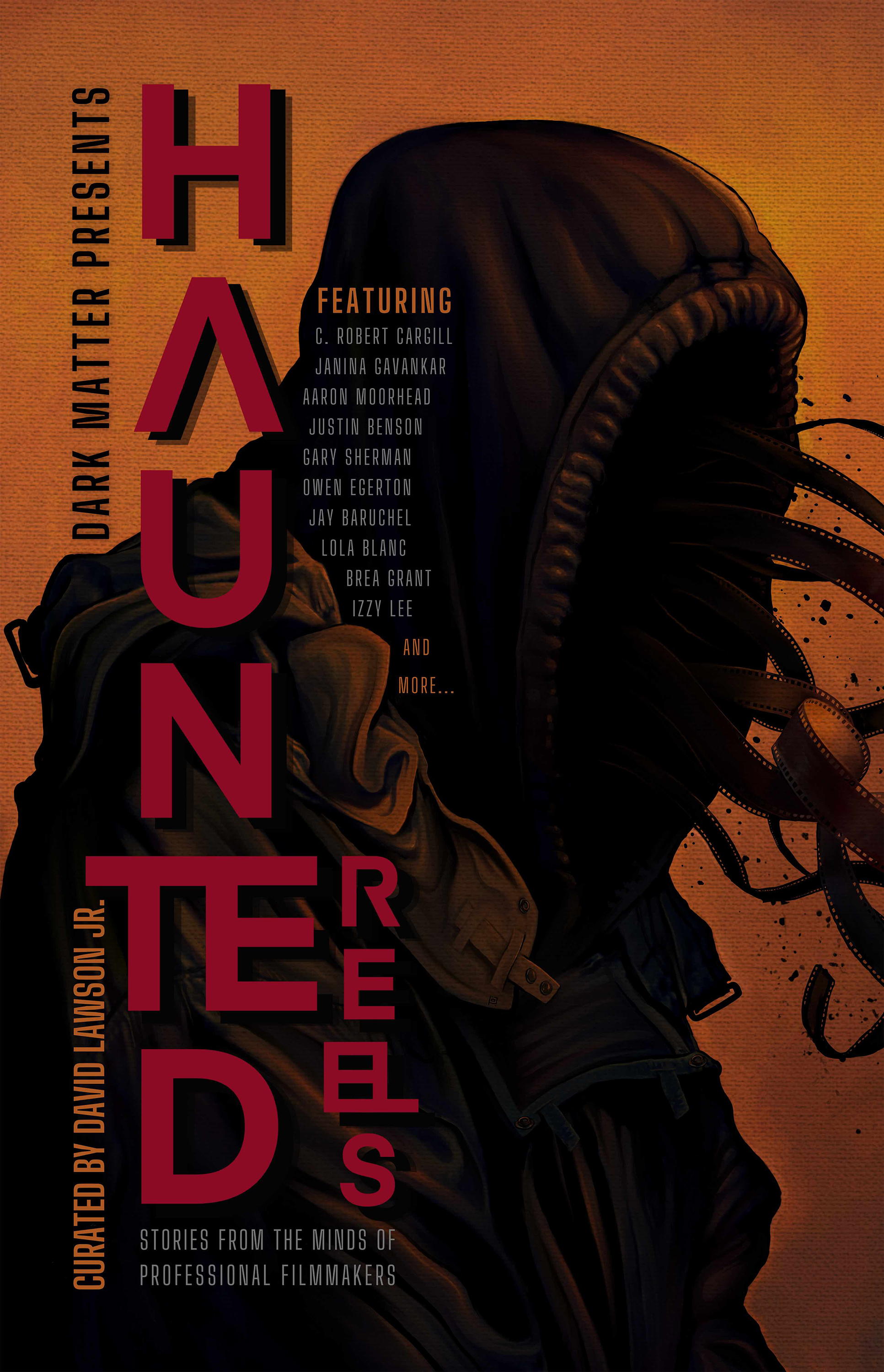 Photo courtesy of Fantasia. ©
SPECIAL LIVE-READ BOOK LAUNCH EVENT FEATURING JAY BARUCHEL, BENSON & MOORHEAD, C. ROBERT CARGILL, SARAH BOLGER, GARY SHERMAN AND MORE: HAUNTED REELS
We are very excited to announce a star-studded book launch event for Dark Matter Presents: Haunted Reels, a new genre fiction anthology curated by producer and co-founder of Rustic Films, David Lawson Jr., and published by Dark Matter INK. This incredible anthology includes twenty-eight stories that span genre, including science fiction, horror, alternate history, and new weird; and every story is written by a genre filmmaker, many of whom you will recognize.
Fantasia will be presenting a live-read by the authors in attendance, including Jay Baruchel, C. Robert Cargill, Gary Sherman, Sarah Bolger, The Pierce Brothers, Justin Benson, Aaron Moorhead, and more!
Books will be available for purchase and signing at the event, courtesy of Dark Matter.
---
About the Fantasia International Film Festival
Located in the heart of beautiful Montreal, the Fantasia International Film Festival is a cultural and professional destination point, and since its first edition, the festival's ever-growing popularity has attracted the attention of the international film industry alongside a legion of attendees from across the world. Every facet of the filmmaking chain is increasingly represented with in-person delegates at the festival: directors, actors, producers, studio representatives, distributors and festival programmers, who get to experience the legendarily enthusiastic, taste-making audience of Fantasia.
The 27th edition of the Fantasia International Film Festival is presented by Videotron in collaboration with Desjardins and is made possible thanks to the financial contributions of the City of Montreal, the Conseil des arts de Montréal, the Government of Quebec, SODEC, Telefilm Canada and Tourisme Montréal.
The final slate of Fantasia 2023 titles will be announced in early July, with ticket sales commencing shortly afterwards.