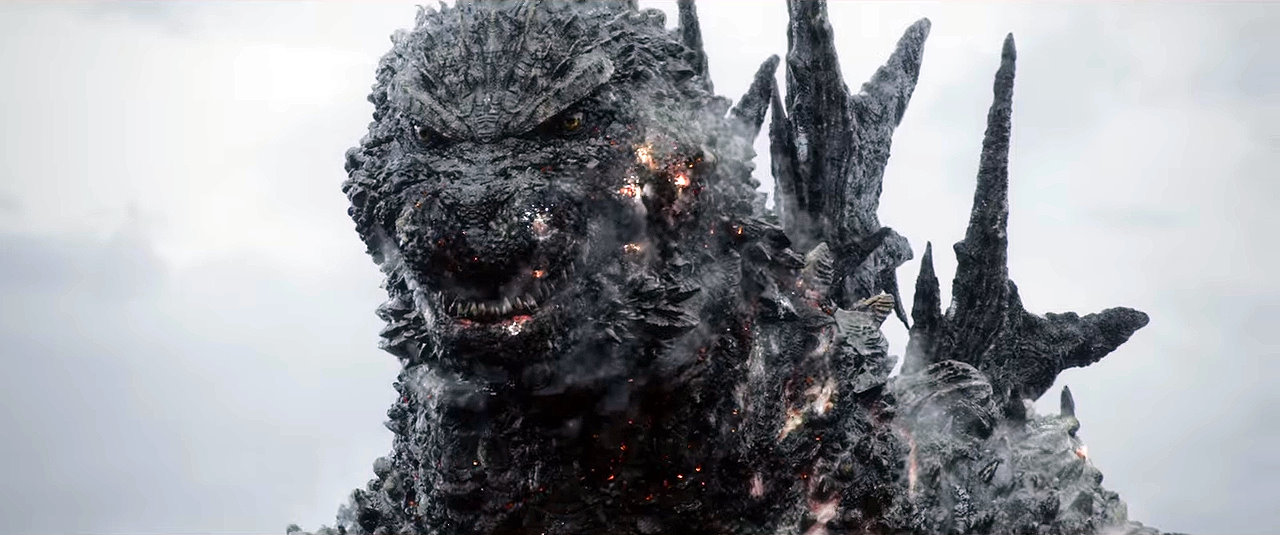 Photo courtesy of Toho Co., Ltd. ©TOHO CO., LTD.
Source: Comscore, various
Special Thanks to Paul Dergarabedian
In its second weekend of release in Japan, GODZILLA MINUS ONE (ゴジラ-1.0/ゴジラマイナスワン, Gojira Mainasu Wan) once again topped the domestic box office. From November 10 to 12, the film took in 560 million yen (5億6000万円) -- $3,717,364.00 US -- from 356,000 in ticket sales. These numbers include more than 63 million yen (6329万円) -- $420,000 -- from IMAX screenings.
GODZILLA MINUS ONE's 2nd weekend also outperformed the opening in Japan for the Marvel Cinematic Universe's THE MARVELS, which earned 323 million yen (3億2300万円) -- $2,146,399.00 US.
To date, GODZILLA MINUS ONE has made over 2.1 billion yen (21億0000万円) -- $14,080,510.00 US -- excellent numbers for a live-action Japanese film. The movie will expand outside Japan with an IMAX fan event in the United States on November 29th. The main US theatrical release begins December 1st, the same day the movie opens in Germany, Austria, Switzerland, Liechtenstein, Luxembourg, France, Italy, Spain, Benelux, the Nordics, Poland and 32 other territories across Europe. On December 15th, GODZILLA MINUS ONE will debut in the United Kingdom and Ireland. Additional countries screening the film are TBA.