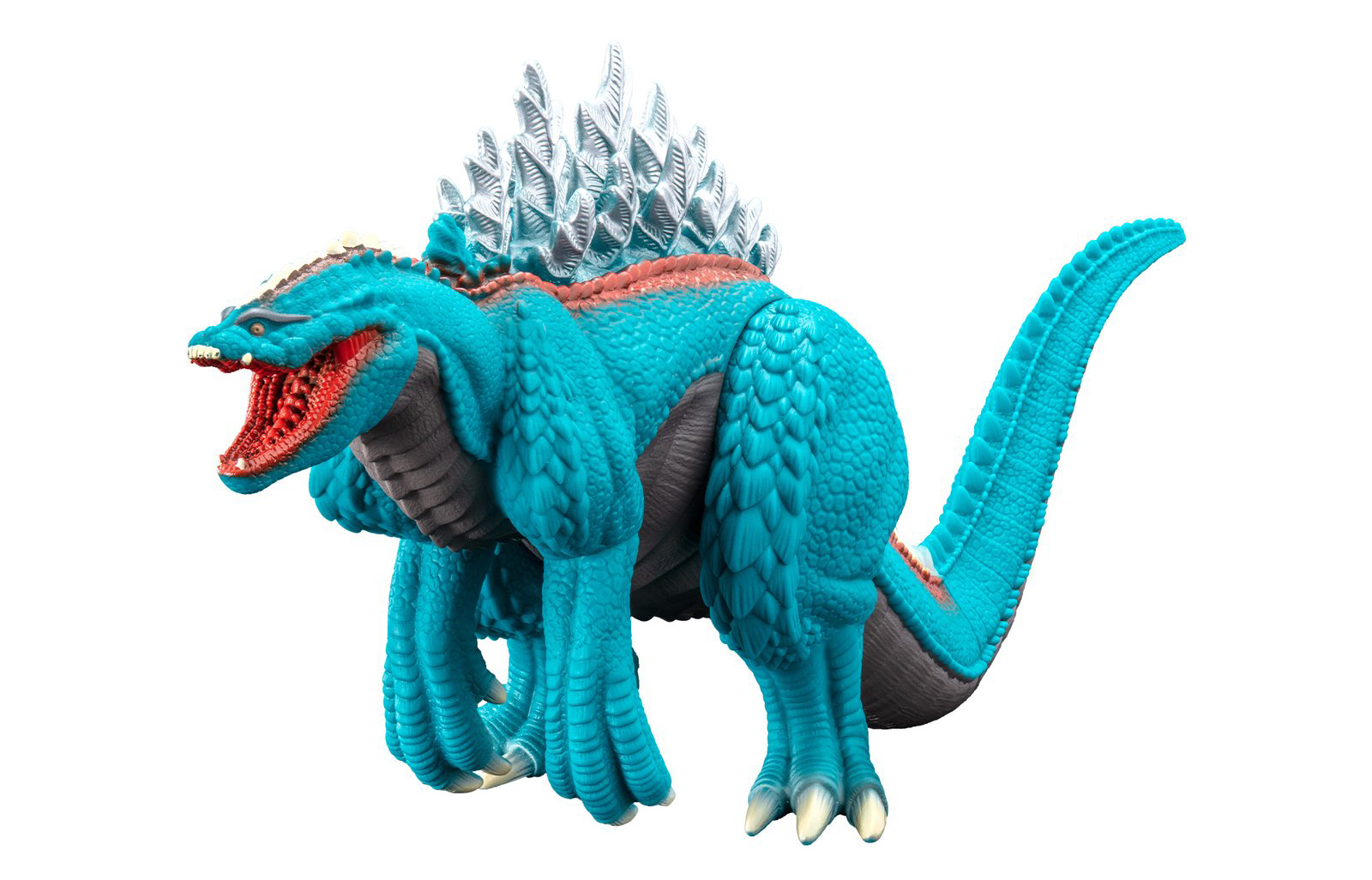 Photo courtesy of Bandai. TM&©TOHO CO., LTD.
Source: Bandai Co., Ltd.
Bandai has released the "Movie Monster Series" soft vinyl figure of of Godzilla Terrestris from the Netflix original anime series GODZILLA SINGULAR POINT (ゴジラ S.P <シンギュラポイント>, Gojira S.P < Shingyura Pointo >). The show debuted in Japan on March 25 with a worldwide release on Netflix this June 24.
Movie Monster Series: Godzilla Terrestris -GODZILLA S.P-/ ムービーモンスターシリーズ ゴジラテレストリス-ゴジラS.P-
Manufacturer: Bandai
Item No.: 4549660477020000
Product Size: Length Approximately 30cm (11.8 Inches)
Material: PVC
Release Date: May 22, 2021 (Japan)
Price: ¥2,420 (Approximately $22.21 US)
---
About Bandai Co., Ltd.
"Dreams and Creation"
Since its founding in 1950, Bandai has been committed to promoting diverse forms of entertainment to customers worldwide. Headquartered in Tokyo, Japan, Bandai creates toys with the hope of encouraging users of all ages to be inspired and dream boundlessly. Products which focus on various television and animation characters promote the company philosophy "to provide timeless entertainment through endless creativity."