I came across this awesome picture showing the original Godzilla maquette sculpted for
Godzilla 2000
from several angles: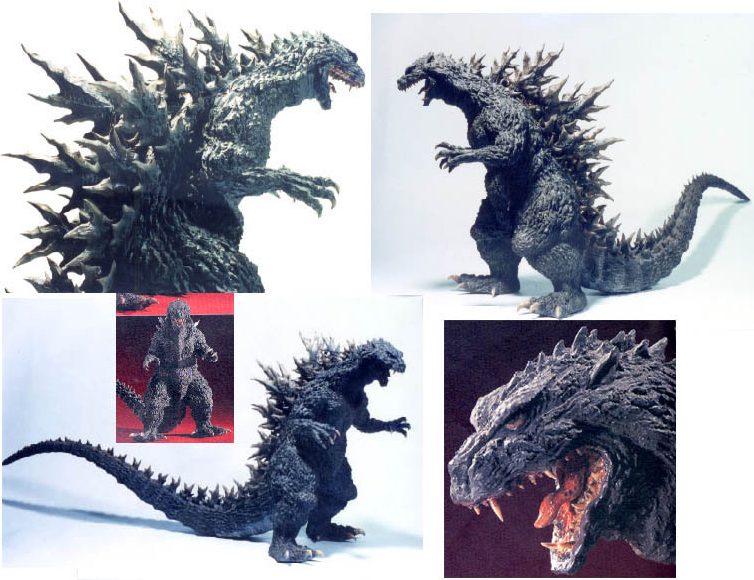 I remember reading somewhere that when Shinichi Wakasa made the suit for the film, he didn't have this maquette or any of the concept art with him and had to work from memory. I took that with a grain of salt, because I can't really imagine the circumstances that could have kept him from having the maquette with him, but it does explain why the final suit ended up looking so different from the original vision of the design.
Personally, I think that maquette design looks cool as hell. I liked the Miregoji suit design a lot (the mechanics and craftsmanship of the suit itself are another story... ), but maquette just looks so much better. I wouldn't say it's completely ideal (I'd do something about the eyes and tweak the toes a little), but I like it more than most of the other G looks in the series. Though it's doubtful, I really hope that design gets used in a future Godzilla movie one day. It's just too kickin' to not make it onto the silver screen.
My question to y'all is: Would you rather have had that maquette design used in
Godzilla 2000
? Or do you prefer the Miregoji suit design that we got?