I got the Marmit mail order 1994 Godzilla today.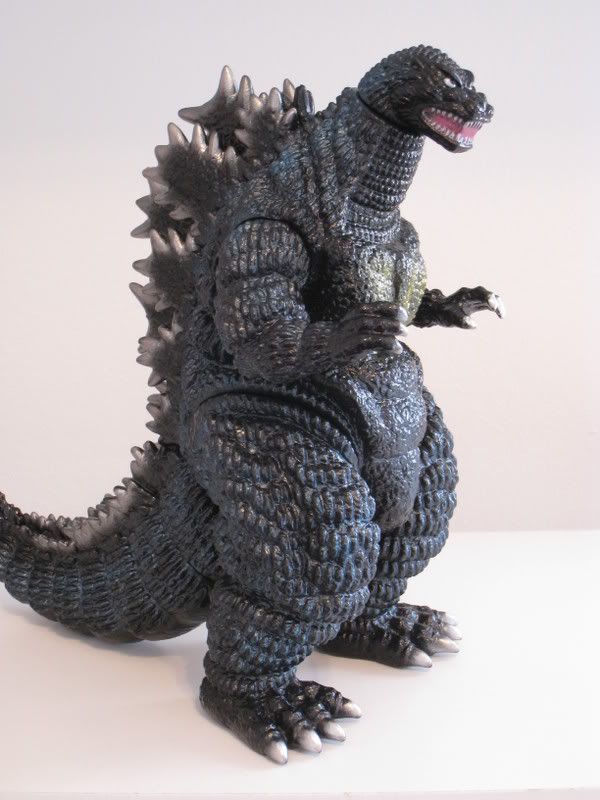 Seriously, I really like the body on this one, and the paint definitely enhances the sculpt of the back fins. I'm even willing to forgive the gold spot on the chest thanks to the nice, subtle blue wash on most of the body.
In fact, I love this angle. Very movie-accurate:
But the head on this one really brings the entire figure down. It's not even the size of the head that bothers me (the '94 Godzilla was quite the pinhead) but that chunk of undetailed vinyl that passes for the interior of the mouth. On top of that I can't stand how the eyes were painted. The gold eyes and forward eye placement on the show exclusive version looks much nicer than the silver crosseyed look of the mailaway.