Hmm, my actual introduction to Godzilla was tv ads for G'85. I feel like I remember watching the trailer, but I would've only been 2.5 yrs old when the film came out, so it's more likely I saw ads for an upcoming tv broadcast a couple years later.
Then nothing, until I rented the NES game Godzilla Monster of Monsters in the early 90's which immediately led to me heading back to Blockbuster to rent a Godzilla movie.
Anyway, the pics aren't mine, but they are the exact same versions that I saw/had.
First seen: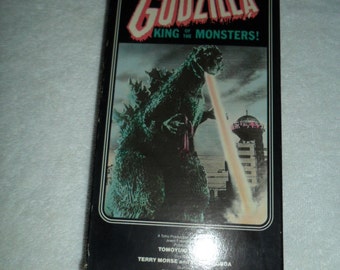 First owned:
First subtitled (bootleg VHS)
First theatrical