I've never seen a thread like this. I hope this interests some people. I'm just going to post some Godzilla-related pictures I think are cool that maybe no one here has seen before. Usually behind the scenes stuff. Someone let me know if this is a lame idea.

This must have been taken either right before and right after the Ultraman episode with Jirass was filmed. Because that's obviously the '64 body/'65 head combo.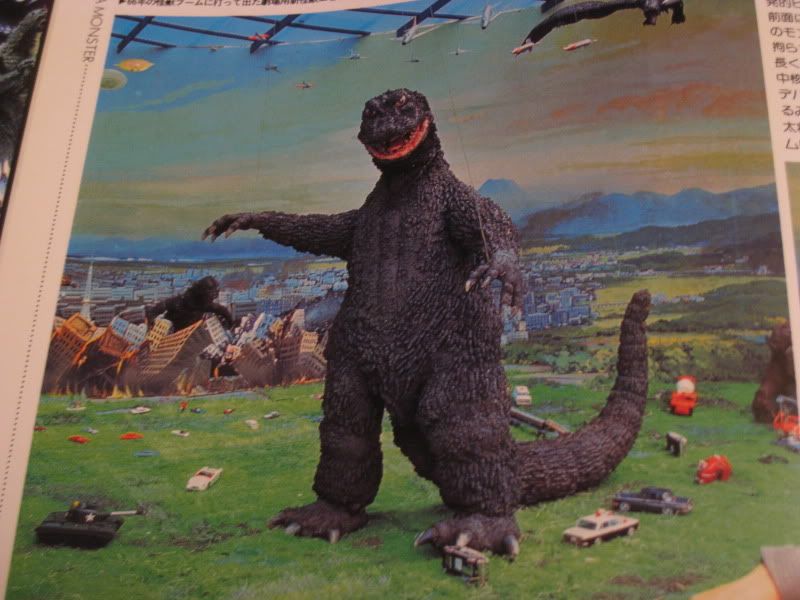 Some kids looking at some models in storage. In addition one of the heads of the Hydra from
Three Treasures
and a '64 Mothra larva prop can you spot the small models of Varan and Angilas?
And here's the '68 Godzilla suit without skin detail.
More to come...