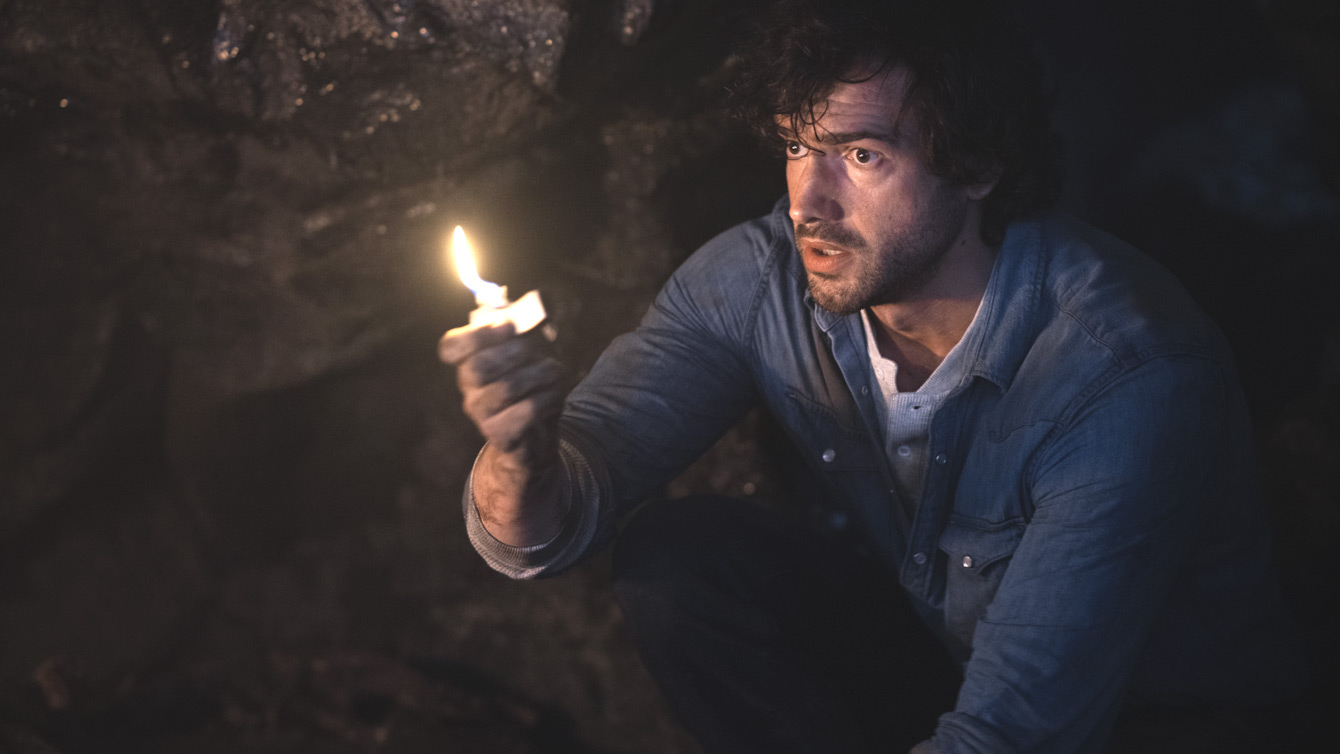 Photo courtesy of Well Go USA. ©2023 Anacott (Beach) Ltd.
Source: Well Go USA, ddPR
Special Thanks to Leif Helland
Photo courtesy of Well Go USA. ©2023 Anacott (Beach) Ltd.
Well Go USA Entertainment is offering SciFi Japan readers a chance to win a Blu-ray of the terrifying New Zealand creature feature THE TANK. Director Scott Walker (THE FROZEN GROUND) "delivers the scares in [a] good old fashioned horror film" (Irish Film Critic) that stars Luciane Buchanan (THE NIGHT AGENT, THE NEW LEGENDS OF MONKEY, FILTHY RICH), Matthew Whelan (NARCOS, AMERICAN PLAYBOY: THE HUGH HEFNER STORY), Zara Nausbaum (THE OTHER SIDE OF HEAVEN 2: FIRE OF FAITH) and newcomer Regina Hegemann as the creature. Bonus content includes the behind-the-scenes featurettes "A Look into THE TANK" and "Making the Creature."
Synopsis:
After unexpectedly inheriting a mysteriously abandoned coastal property, Ben packs up his family and travels to explore the place, bewildered about why his mother had never mentioned its existence. However, her reason for secrecy soon becomes clear when the family accidentally frees the ancient, long-dormant creature that had terrorized the entire region for generations—including Ben's own parents.
THE TANK debuts on Blu-ray (SLP: $29.98) and DVD (SLP: $19.99) June 27 from Well Go USA Entertainment. The film is available on digital now, has a runtime of approximately 100 minutes and is rated R for some violence/bloody images and brief language.
OFFICIAL CONTEST RULES and INFORMATION
Prize:
A. There are four (4) prizes, with each prize consisting of one (1) THE TANK Blu-ray.
B. Prizes will be shipped to the contest winners so entrants must include a valid mailing address. This contest is only open to participants in the United States and Canada.
C. In the event that a winner chooses not to (or cannot) accept a prize, he or she forfeits all claim to that prize.
D. One entry per person. Prizes are non-transferable. No substitution of prizes allowed.
Duration of contests:
A. The "THE TANK" contest runs from June 21 until 11:59pm on July 4, 2023.
How to enter:
A. Submit your name, email address, and mailing address for the random drawing.
B. Be sure to write "THE TANK" in the subject header of your email entry. SciFi Japan often runs multiple contests at the same time, so any entries without "THE TANK" in the subject header will be discarded.
C. Contest entrants may receive an email newsletter from SciFi Japan.
Determination of winners:
A. Only contestants who have submitted the requested information will be entered in the final drawing. The first four randomly drawn eligible entries will be judged the winners for this contest.
B. SciFi Japan is not responsible for typographical, electronic or other errors in Internet operation affecting the offering, outcome, administration of the contest or the announcement of prizes. Void where prohibited or restricted by law.
C. The decision of Well Go USA and SciFi Japan is final. Entrants agree to be bound by these Official Rules and by the decisions of the SciFi Japan judges, which are final and binding in all respects.
D. Following the drawing, winners will be notified via email.
"THE TANK" CONTEST
Just email the following info to "THE TANK " at This email address is being protected from spambots. You need JavaScript enabled to view it. and you're in the contest. Good luck!
Name:
Email address:
Mailing Address:
Photo courtesy of Well Go USA. ©2023 Anacott (Beach) Ltd.
---
About Well Go USA Entertainment
Well Go USA Entertainment is a theatrical and home entertainment distribution label that specializes in bringing top content, including the best in Action, Genre and Independent films from the US and around the world, to North America, Latin America, Asia, and Europe. As a leader in independent film distribution, Well Go's titles can be seen across a variety of platforms, including theatrical, digital, subscription and cable VOD, packaged media and broadcast television. Well Go USA Entertainment's corporate headquarters is in Plano, Texas, with offices in Taiwan and China.