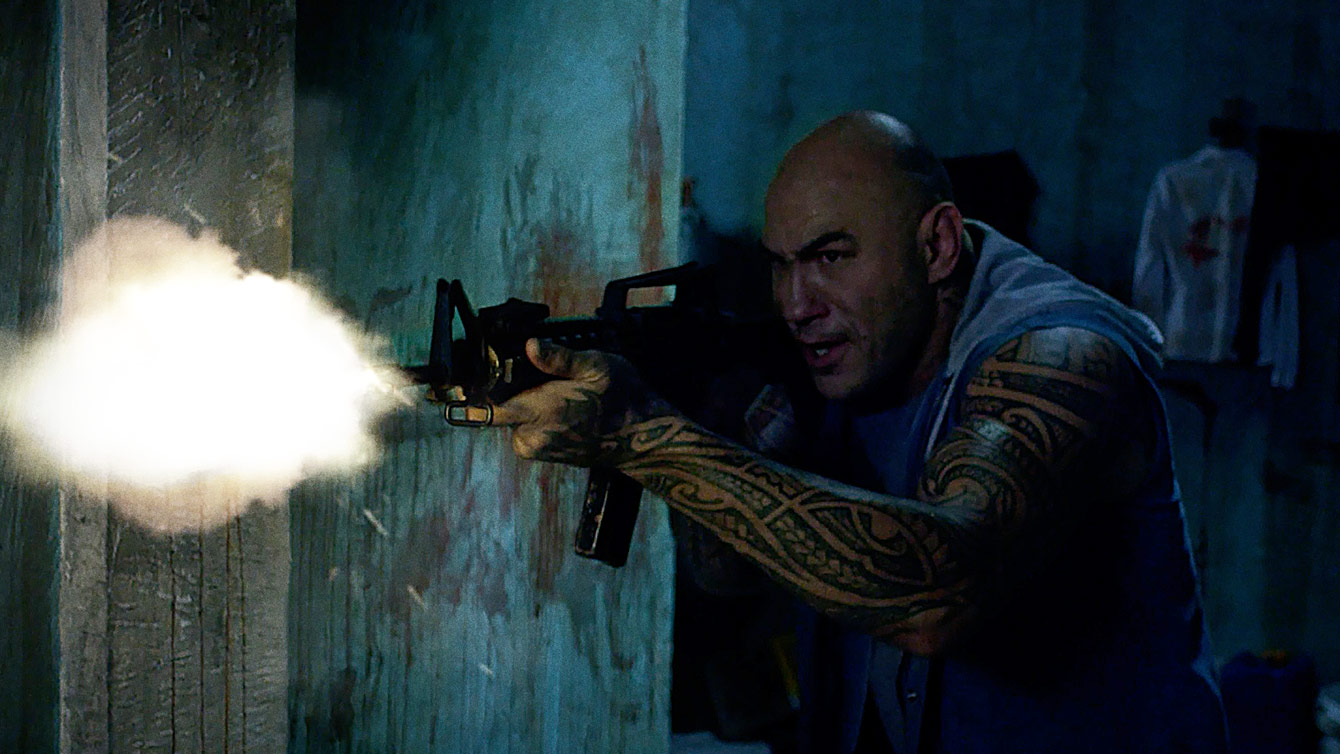 Photo courtesy of Well Go USA.
Source: Well Go USA, ddPR
Special Thanks to Leif Helland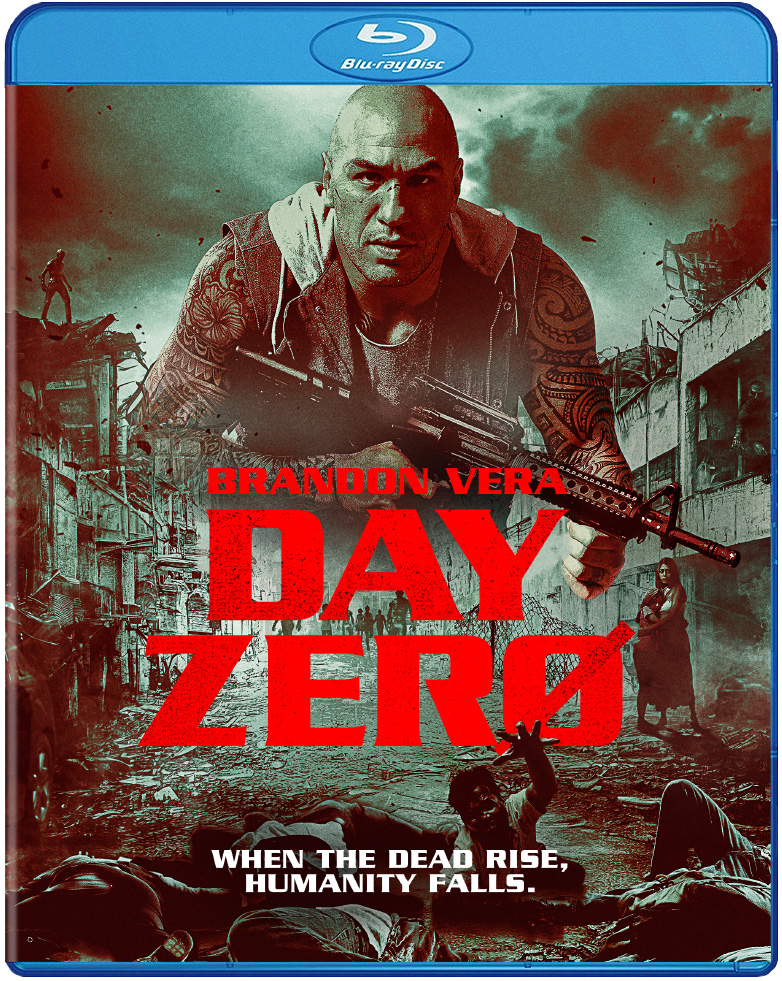 Photo courtesy of Well Go USA.
Well Go USA Entertainment is offering SciFi Japan readers a chance to win a Blu-ray of the edge-of-your-seat horror-thriller DAY ZERO. A former elite soldier is released from jail only to discover that the outside world has been taken over by a dangerous virus. Chased by hordes of the undead, he fights tooth and nail in a desperate attempt to reach his estranged family.
An official selection at the Toronto After Dark Film Festival in 2022, DAY ZERO stars recently retired MMA fighter Brandon Vera (BUYBUST), Pepe Herrera (THE KILLER BRIDE), MJ Lastimosa (DAMASO), Joey Marquez (ON THE JOB 2: THE MISSING 8), and Ricci Rivero (RABID, HAPPY TIMES).
Synopsis:
After serving eight incident-free years in prison, a former elite soldier is released, finally free to reunite with his estranged wife and young daughter. However, he re-enters civilization only to discover that the outside world has been completely overtaken by a dangerous virus with terrifying effects on the human body. Chased by hordes of the undead, he races through the dangerous urban landscape in a final desperate attempt to redeem himself and rescue his family.
DAY ZERO debuts on Blu-ray (SLP: $29.98) and DVD (SLP: $19.99) July 11 from Well Go USA Entertainment. The film is available on digital now, has a runtime of approximately 82 minutes.
OFFICIAL CONTEST RULES and INFORMATION
Prize:
A. There are four (4) prizes, with each prize consisting of one (1) DAY ZERO Blu-ray.
B. Prizes will be shipped to the contest winners so entrants must include a valid mailing address. This contest is only open to participants in the United States and Canada.
C. In the event that a winner chooses not to (or cannot) accept a prize, he or she forfeits all claim to that prize.
D. One entry per person. Prizes are non-transferable. No substitution of prizes allowed.
Duration of contests:
A. The "DAY ZERO" contest runs from July 5 until 11:59pm on July 19, 2023.
How to enter:
A. Submit your name, email address, and mailing address for the random drawing.
B. Be sure to write "DAY ZERO" in the subject header of your email entry. SciFi Japan often runs multiple contests at the same time, so any entries without "DAY ZERO" in the subject header will be discarded.
C. Contest entrants may receive an email newsletter from SciFi Japan.
Determination of winners:
A. Only contestants who have submitted the requested information will be entered in the final drawing. The first four randomly drawn eligible entries will be judged the winners for this contest.
B. SciFi Japan is not responsible for typographical, electronic or other errors in Internet operation affecting the offering, outcome, administration of the contest or the announcement of prizes. Void where prohibited or restricted by law.
C. The decision of Well Go USA and SciFi Japan is final. Entrants agree to be bound by these Official Rules and by the decisions of the SciFi Japan judges, which are final and binding in all respects.
D. Following the drawing, winners will be notified via email.
"DAY ZERO" CONTEST
Just email the following info to "DAY ZERO " at This email address is being protected from spambots. You need JavaScript enabled to view it. and you're in the contest. Good luck!
Name:
Email address:
Mailing Address:
Photo courtesy of Well Go USA.
---
About Well Go USA Entertainment
Well Go USA Entertainment is a theatrical and home entertainment distribution label that specializes in bringing top content, including the best in Action, Genre and Independent films from the US and around the world, to North America, Latin America, Asia, and Europe. As a leader in independent film distribution, Well Go's titles can be seen across a variety of platforms, including theatrical, digital, subscription and cable VOD, packaged media and broadcast television. Well Go USA Entertainment's corporate headquarters is in Plano, Texas, with offices in Taiwan and China.