I hadn't really thought about what my favorite Ultra series monster was. I mean, there are so many great ones: Baltan, Red King, Gomora, Pigmon, Eleking, King Joe... all the way to neato modern ones like Damaaga.
If hard pressed, I think I'd say Dada... or maybe Metron... maybe Bulton, but just today it hit my like a bolt of lighting: my favorite is Jamila!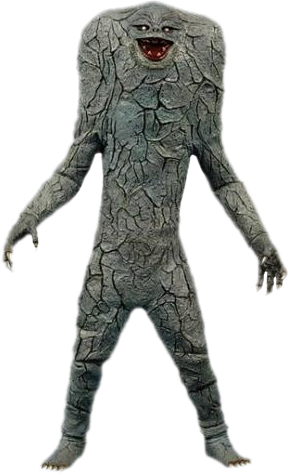 I love everything about this guy: love his episode from the original series, love that he's a tragically mutated human (a rarity for kaiju origin stories), and I love his design! In the '60s when they were making Ultraman there seemed to be this moment when they realized they couldn't turn out kaiju suits with the detail of Toho movies on a TV grind and they began favoring stark, simple designs that rely heavily on unique shapes and colors. The shape of the Jamila costume is just ingenious: simple but instantly iconic, and that mouth (grin!) and glowing pin-prick eyes within dark slits just push it over the top. The fact that Jamila is still iconic despite having only marginal appearances in anything aside from that one original series episode I think backs me up, as well as adds to the specialness of the monster.
What's your favorite?